Ukraine defeats China in the quarterfinals of the Candidates Volleyball Cup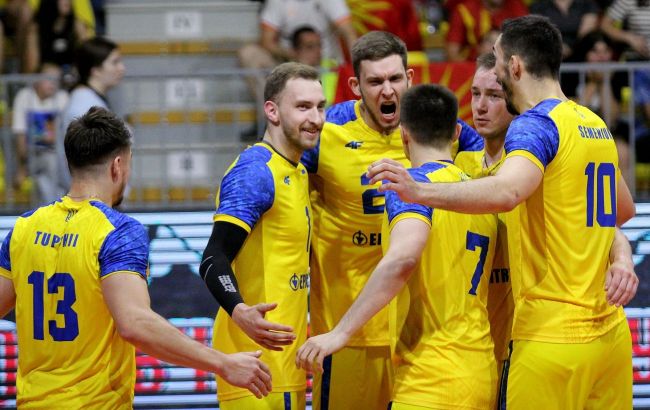 Ukraine won a hard-fought victory (Photo: cev.eu)
The Ukrainian men's national volleyball team defeated the Chinese team in the quarterfinals of the 2023 Challenger Cup, according to the match result.
Challenger Cup, Quarterfinals, Men's
Ukraine - China - 3:1 (25:19, 25:22, 23:25, 25:19)
At the beginning of the match, the opponents played evenly. However, the Ukrainian team gradually took the initiative and created an 8-point handicap. Despite the efforts of the Chinese team to resist, they couldn't catch up to within 4 points by the end of the set.
The second set unfolded a bit differently. While the "blue and yellow" team appeared more confident initially, they had to work hard in the endgame to double their advantage. With a score of 23:22 in favor of the Ukrainian team, they won two points and closed the set.
In the third set, China seized the initiative. Throughout most of the stage, the representatives of China were leading. However, towards the end, they almost lost their advantage but managed to press on and defeat the Ukrainians (25:23).
The fourth set was quite dramatic. First, the Chinese team took the lead, and then the Ukrainian team surged ahead. However, the Asian team's momentum was insufficient for the entire set. The final attack of the "blue and yellow" team was successful, securing them a comfortable victory.
The top three most effective Ukrainian players were Oleg Plotnytskyi (18 attacking points), Vasyl Tupchii (16), and Dmytro Teriomenko (12). In the competition's semifinals, the Ukrainian team will face the Turkey vs. Dominican Republic match winner.
By the way, the Ukrainian women's team defeated Croatia in the quarterfinals of the 2023 Challenger Cup the day before.