Ukraine creates temporary Black Sea route to export its grain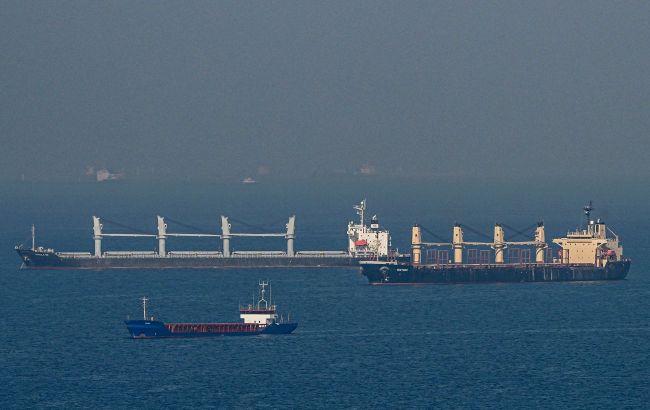 Ukraine decided to establish a temporary maritime route (Getty Images)
Ukraine decided to establish a temporary maritime route to continue exporting food through the Black Sea after Russia pulled out from the grain deal, as The Guardian reports.
According to the media, in a letter dated 18 July submitted to the UN shipping agency, the International Shipping Organization, on Wednesday Ukraine said it had "decided to establish on a temporary basis a recommended maritime route".
"Its goal is to facilitate the unblocking of international shipping in the north-western part of the Black Sea," the letter says.
It is clarified that the route will pass through the territorial waters and exclusive maritime economic zone of Romania - one of the neighboring Black Sea countries.
Russia's withdrawal from the grain deal
Over the past few months, Russia has been blocking the grain deal functioning, and stopping Ukraine from exporting its food through the Black Sea.
The agreement expired on July 17, and on the same day, Russia announced that it would not extend the grain deal, as Moscow complained that its conditions were allegedly not fulfilled.
Later, Ukrainian President Volodymyr Zelenskyy officially proposed to Turkey and the UN to extend the Black Sea agreement without Russia's participation.