Ukraine created the first armored suit for women - Photos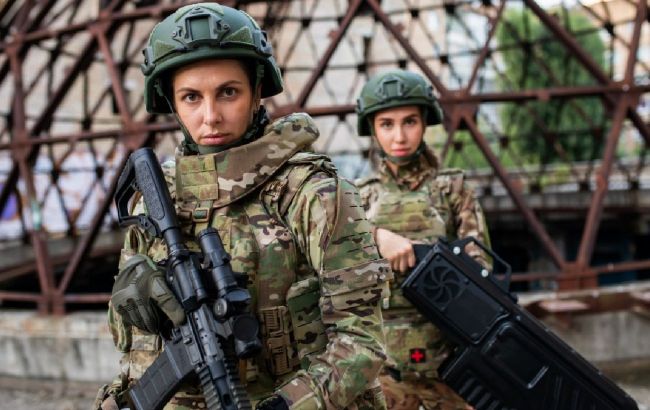 The first anatomical female body armor suit, "Ruta Lyuta"(Rue Severe), has been presented in Ukraine. It was developed by the domestic company "Ukrainian Armor," using modern technological armor protection, the manufacturer announced on Facebook.
This body armor suit is unique because it differs from the male version by its anatomical design tailored to the female body's anatomy and physiology.
This body armor suit is significantly lighter than the male version and provides a 500% larger anti-trauma protection area than ballistic plates. This substantially increases the chances of avoiding injuries.
The suit includes a pocket for a ballistic plate positioned externally. This modification enhances the suit's comfort, as it helps prevent chafing and circulatory issues in the chest area.
"The development of the first anatomical female body armor suit is a significant responsibility, as it considered the preferences of servicewomen, the Ministry of Defense requirements, and medical professionals' recommendations. However, persistent and diligent work has yielded the desired result. Now, women in the
Ukrainian army can receive high-quality and reliable body protection that truly safeguards rather than hinders," the company states.
This is what women's armored suits look like (photo: VETERANKA Movement)
Body armor suits are available in even the smallest sizes and consist of a ballistic vest and separate modules that protect the neck, shoulders, abdomen, groin, and outer thighs. It also includes a ballistic load-bearing belt with shoulder straps. The suits are available in four sizes: XS, S, M, and L.
The kit does not include ballistic plates, which must be purchased separately.
The prices for the body armor suits range from 48,630 to 51,894 UAH, depending on the product size.
The first female anatomical body armor suit (photo: "Ukrainian Armor")