Ukraine could receive almost 10 billion UAH in aid from partners - PM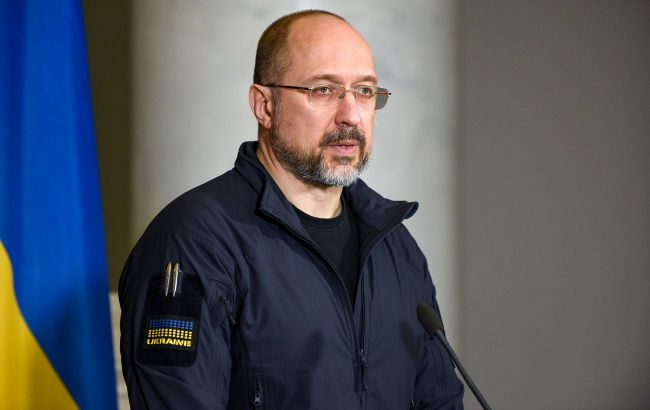 Prime Minister of Ukraine Denys Shmyhal (Getty Images)
Ukraine's government, Cabinet of Ministers, today adopted a decision allowing to attract a grant from the partners amounting to nearly 10 billion hryvnias, according to Prime Minister of Ukraine Denys Shmyhal.
"Norway will provide 190 million dollars. Switzerland will contribute 70 million dollars. This grant will be provided through funds administered by the World Bank Group," Shmyhal said.
He also notes that Ukraine has a decision in place to obtain a loan from the World Bank of almost 1.1 billion dollars.
"It is a very important support the government will allocate for social payments, education, healthcare, and other priority needs," he stated.
Assistance from Ukrainian partners enables Ukraine to withstand and direct all its internal resources toward defense and security.
"We will also approve two decisions today that will allow us to receive nearly 162 million euros from the European Investment Bank. These funds fall within the existing programs for Ukraine recovery," added the head of the government.
According to him, the funds will be used for the reconstruction and building of schools, hospitals, kindergartens, administrative buildings, service centers, wastewater treatment facilities, and other projects.
"Thanks to these funds from the European Investment Bank, we will be able to complete work on 28 projects this year and start implementing 186 new projects to improve the quality of life in Ukrainian communities," he added.
Council of Europe Development Bank
In June, Ukraine completed the accession process and became the 43rd member country of the Council of Europe Development Bank (CEB).
The cooperation between the Bank and Ukraine is one of the goals of the CEB's strategic plan of activity for 2023-2027. Key areas of cooperation will focus on meeting Ukraine's urgent needs in healthcare and implementing state housing policies, including providing housing for Ukrainian citizens.
The CEB, headquartered in Paris, was founded in 1956 to finance the resettlement of refugees and displaced persons after the Second World War.
With assets totaling 30 billion euros, it lends to member governments to finance social investments such as schools, hospitals, and public housing.