Ukraine could get some pre-accession benefits of EU membership - European Parliament President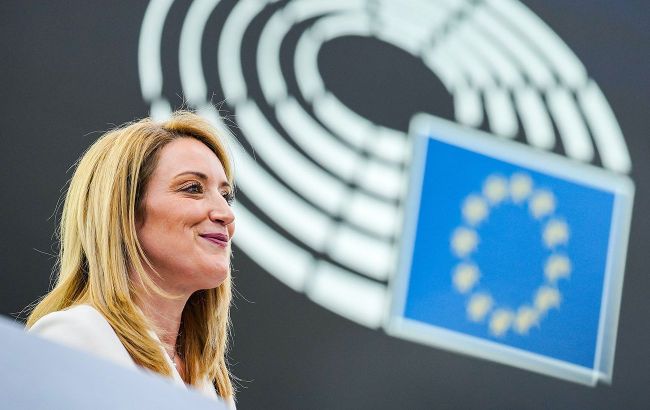 Roberta Metsola, the President of the European Parliament (Photo: Getty Images)
Ukraine could enjoy some of the benefits of European Union (EU) membership even before officially joining the bloc. This information comes from RBC-Ukraine, the President of the European Parliament, Roberta Metsola, in an interview with The Guardian.
She does not see the need to wait for Ukraine and other candidate countries to officially join the EU to start enjoying certain membership benefits.
Specifically, candidate countries could access free mobile roaming within the EU, a popular policy where tariffs remain the same as at home while traveling in the EU.
"If they are going fast, we should match that speed," Metsola said.
She noted that trade barriers for businesses could also be lifted.
"Pre-accession also means access to funds, access to universities, access for students, the possibility to tap into the internal market, whether we do import and export tariffs," she said. "We said for years Ukraine could not be connected to the European electricity grid. It took us days to do that once the war started. At the end of the day it was always about political will," she said.
The President of the European Parliament hopes that negotiations for Ukraine's EU accession will begin before Christmas, in December.
"I expect a concrete outcome because the worst signal could be that we have given these people targets and deadlines which we can't meet ourselves," she added.
Ukraine's EU membership
In 2022, Ukraine was granted candidate status for EU membership. Now, Kyiv must meet a series of conditions to become a full-fledged member of the bloc.
As of the end of June, Ukraine met two of the seven conditions necessary to begin negotiations. The Deputy Prime Minister for European and Euro-Atlantic Integration of Ukraine, Olha Stefanishyna, is confident that talks regarding EU accession will commence this year.
Additionally, Bloomberg reported that the European Commission will recommend starting the negotiation process for Ukraine's EU accession in October.