Ukraine cancel agreement with Russia on industrial property protection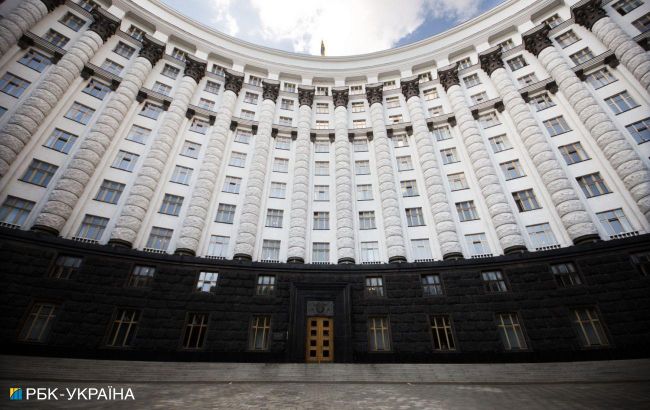 Ukrainian government canceled the agreement with Russia (Photo: RBC-Ukraine, Vitalii Nosach)
The Cabinet of Ministers of Ukraine has terminated the effect of the intergovernmental agreement with the Russian Federation regarding cooperation in the field of industrial property protection. During a meeting on August 8, the Ministry of Economy's press service reported the government made the relevant decision.
"We continue to clear the normative-legal field from clutter and bring the legal framework in line with modern realities. The only act signed by the aggressor state and of interest to Ukraine is the act of Russia's capitulation. The Armed Forces of Ukraine are currently working on its formalization," noted the First Deputy Prime Minister and Minister of Economy, Svyrydenko.
Agreement with Russia The intergovernmental agreement on cooperation in industrial property protection was concluded between Ukraine and Russia in 1993. The document acknowledged the validity on their respective territories of previously issued protective documents of the USSR for industrial property objects. The agreement stipulated that individuals and legal entities of one state could use patent funds, libraries, and databases related to industrial property on the other state's territory on the same terms as their own individuals and legal entities.
Among other provisions, the agreement also granted the right for applicants from Russia to submit applications to the Ukrainian Patent Office for the issuance of Ukrainian protective documents and correspond in the Russian language regarding them. The agreement did not provide a reciprocal right for Ukrainian applicants, as the Ministry of Economy indicated.
Cancellation of agreements
With the start of the large-scale invasion, Ukraine has been systematically working on canceling agreements concluded in previous years with Russia. Only this year, the government terminated the effect of agreements:
regarding cooperation and interaction in the construction of checkpoints on the Ukrainian-Russian state border;
on cooperation in the field of aviation search and rescue;
on cooperation in the field of research and use of outer space for peaceful purposes;
on-air communication and collaboration in the field of air transport;
on the principles of cooperation in the production and supply of aviation equipment;
on mutual establishment of Trade and Economic Missions.