Ukraine calls for removing Russia from global energy markets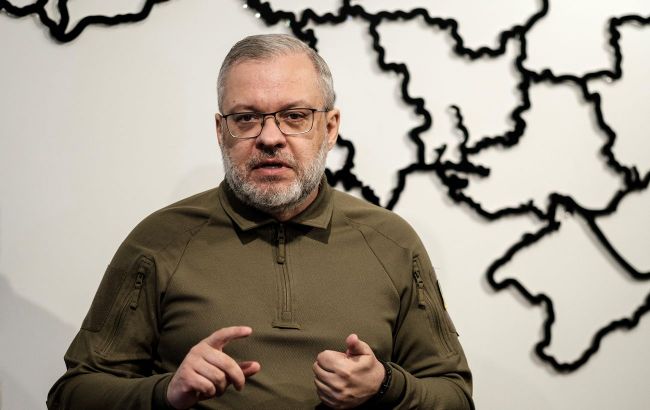 Ukrainian Minister of Energy Herman Halushchenko (Getty Images)
Russia must be excluded from the global energy markets. Its occupation of the Zaporizhzhia Nuclear Power Plant proves that the nuclear industry is under threat, as Ukrainian Minister of Energy Herman Halushchenko says at the international conference Energy for the Recovery of Ukraine.
According to him, Russia is striking the energy system of Ukraine to seek revenge. Despite energy sector attacks last winter, Ukraine managed to export electricity to European countries. This allows EU countries to save on Russian energy consumption.
Halushchenko notes that the experience gained proves the need to enhance the resilience of energy systems by increasing domestic capacities and decentralizing generation.
"And this is one of the points of the Peace Formula presented by President Volodymyr Zelenskyy - energy security," he noted.
The head of the Ministry of Energy also stressed the need to develop new mechanisms to ensure nuclear safety.
"The Russian occupation of the largest nuclear power plant in Europe, the Zaporizhzhia Nuclear Power Plant, proves that the renaissance of the nuclear industry is under threat. The smallest incident at the Zaporizhzhia NPP can halt investments in the development of modern nuclear technologies globally," he said.
Situation at the occupied Zaporizhzhia NPP
The largest nuclear power plant in Europe was occupied by Russians in the early days of the full-scale invasion. The occupiers deployed military equipment on its territory. The plant was disconnected from Ukraine's energy systems several times.
Because of the criminal actions of Russian occupiers at the Zaporizhzhia NPP, an incident recently occurred on the fourth energy block with a leakage of water from the first circuit to the second. There was no radiological release into the environment.
Experts from the International Atomic Energy Agency are currently at the station. In early November, the agency conducted its 13th rotation of inspectors.