Ukraine bolsters air defenses, but danger remains significant: Zelenskyy urges vigilance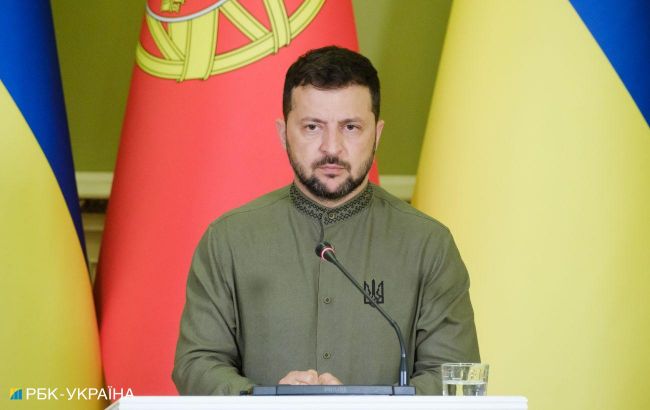 President of Ukraine Volodymyr Zelenskyy (Photo: Vitalii Nosach- RBC-Ukraine)
Ukraine is strengthening its air defense, but the danger from Russian strikes remains significant. Therefore, Ukrainians should not ignore air alerts, says President Volodymyr Zelenskyy in his video address.
According to the President, Ukrainian forces destroyed 18 kamikaze drones and one missile overnight in regions including Poltava, Chernihiv, Sumy, Vinnytsia, and Khmelnytskyi. However, there were several hits.
"I ask all Ukrainians to pay attention to air raid signals and be aware that, although we are strengthening our air defense as much as possible, the danger remains significant. Especially in cities like Kharkiv, Zaporizhzhia, and Kherson, as well as in the towns and villages of the Kherson and Donetsk regions, Chernihiv, and Sumy. We should be vigilant and not take the danger lightly," emphasized Zelenskyy.
Russian attacks on Ukraine
During the night, the Russians launched another aerial attack on Ukraine. According to the Air Force, there were multiple waves of kamikaze drones. The Russian attack was primarily focused on the Poltava region.
Specifically, the Russians targeted an oil refinery in Kremenchuk. Fortunately, there were no casualties, but the facility is currently not operational.
In the morning, explosions were heard in the Myrhorod community of the Poltava region. Prior to this, an air raid alarm had been announced in the region, and the military had warned of the missile threat.