Ukraine is being attacked with Shahed drones assembled in Russia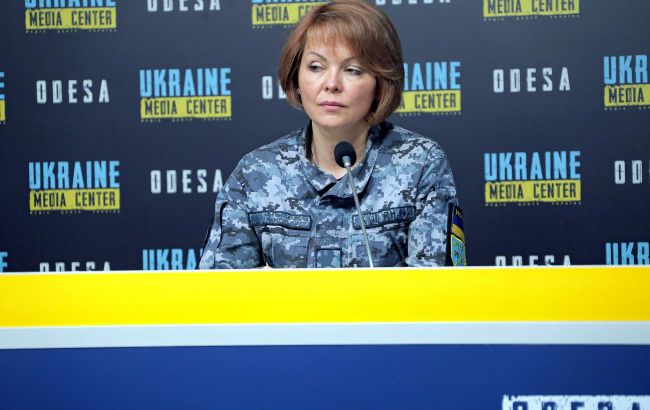 Natalia Humeniuk (Getty Images)
Moscow has started attacking Ukraine with Iranian Shahed drones assembled on Russian territory. The evidence of this was found in the markings on the drones recovered after recent attacks, said Natalia Humeniuk, the head of the United Coordination Press Center of the Southern Ukraine Defense Forces, in an interview.
"The fact that the debris of these Shahed drones found after the recent attacks were marked with Cyrillic letters indicates that they are now being produced in Russia," she said.
According to Humeniuk, in the area of responsibility of the Southern Defense Forces, Russians mostly launch Shahed drones from the eastern coast of the Azov Sea. However, there have been cases where launches originated from the Crimean Peninsula.
"They employ multiple routes for launches and try to utilize the landscape's features to conceal their movements," she added.
Russian-made Shahed drones

Russia has begun using domestically produced kamikaze drones for attacks against Ukraine. The new Geran-2 is distinct from the Iranian Shahed drones.
The upgraded Geran-2 now features a new warhead marked with Cyrillic letters instead of Latin script and is equipped with tungsten bullets.
In most cases, Russia employs these drones for reconnaissance of Ukrainian positions and for carrying out mass attacks on Ukraine.