Ukraine asked Germany for equipment to demine territories at the front - Baerbock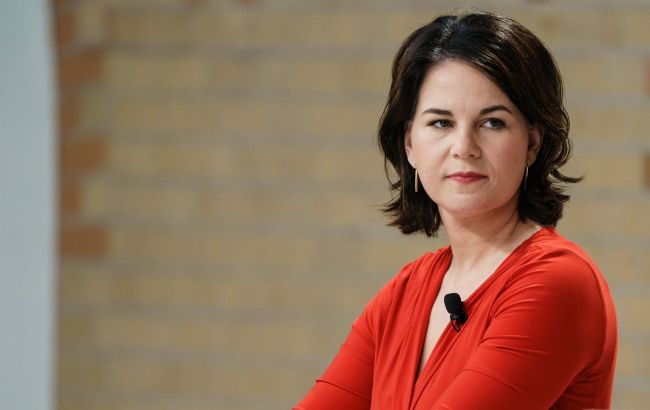 The Minister of Foreign Affairs of Germany, Annalena Baerbock (Photo: Getty Images)
The Ukrainian authorities have requested equipment from Germany for demining territories in the south-eastern part of the country where the Ukrainian Armed Forces are conducting counteroffensive operations, stated the Minister of Foreign Affairs of Germany, Annalena Baerbock, during a joint press conference with her Estonian counterpart in Berlin.
"A huge belt of landmines laid by the Russian military in south-eastern Ukraine is hampering Ukrainian soldiers (during the counteroffensive operations)," Baerbock stated.
She mentioned that the Ukrainian government has requested equipment from Germany to "enable its troops to safely cross the affected territory."
"We are currently discussing how we can meet this request, not only as Germans but jointly with other partners," the German Foreign Minister highlighted.
Demining in Ukraine
Due to the Russian invasion of Ukraine and ongoing combat operations, the country is contaminated with explosive devices. Some analysts label Ukraine as one of the most heavily mined countries in the world.
In response, Ukraine is initiating a new state policy of humanitarian demining and calling on other countries to assist in this effort.
Additionally, Minister of Internal Affairs Ihor Klymenko outlined priority areas for demining. He emphasized that the focus is primarily on clearing routes under power transmission lines and fields.
President Volodymyr Zelenskyy has stated that 174,000 square kilometers of Ukrainian territory are potentially dangerous due to mines and explosive ordnance.
Furthermore, according to Minister of Defense of Ukraine Oleksii Reznikov, Ukrainian military personnel are encountering up to five mines per square meter set up by Russian forces to disrupt the Ukrainian counteroffensive.