Ukraine approves agreement with Moldova to build UAH 5 billion bridge across Dniester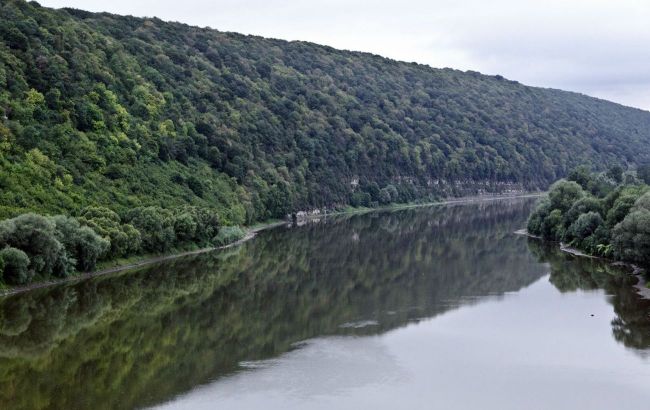 Bridge over the Dniester to be built near Yampil (meteo.gov.ua)
The Verkhovna Rada of Ukraine has ratified an agreement between the governments of Ukraine and Moldova for the construction of a cross-border road bridge over the Dniester River in the area of the settlements Yampil - Koseuts, according to Member of Parliament Yaroslav Zhelezniak.
According to his data, 286 deputies supported bill No. 0217.
According to the document, the construction of the bridge is planned to be funded from the special fund of the state budget, with a total allocation of 5.044 billion UAH, including in the following years:
- 2023: 370 million UAH
- 2024: 2.237 billion UAH
- 2025: 2.437 billion UAH
The agreement with Moldova
The agreement for the construction of the bridge across the Dniester in the area of Yampil (Ukraine) - Koseuts (Moldova) was signed in June. The total length of the bridge will be over 1400 meters. The artificial structure will have two lanes with sidewalks on both sides.
According to the Ministry of Infrastructure, the Yampil Bridge will serve as an alternative to the ferry crossing at the Yampil - Koseuts border crossing, which has not been operational for several years and no longer meets the needs of the residents.
The bridge will also help relieve the international border crossing point Mohyliv-Podilskyi - Otaci, through which practically all transportation flows between Ukraine and Moldova pass.
The bridge will become a key link in the transportation corridor between Kyiv and Chisinau. Additionally, thanks to the bridge, Ukrainian exporters will have the shortest route from the center of Ukraine to Central and Southeastern European countries, bypassing the Russian-occupied Transnistria.
Additionally, in April of this year, Ukraine and Moldova signed an agreement on railway transportation. This agreement entails the simplification of control procedures for railway transit of goods with the point of departure or destination being either Ukraine or Moldova.