Ukraine and Poland twice as strong together: Zelenskyy stresses strength in unity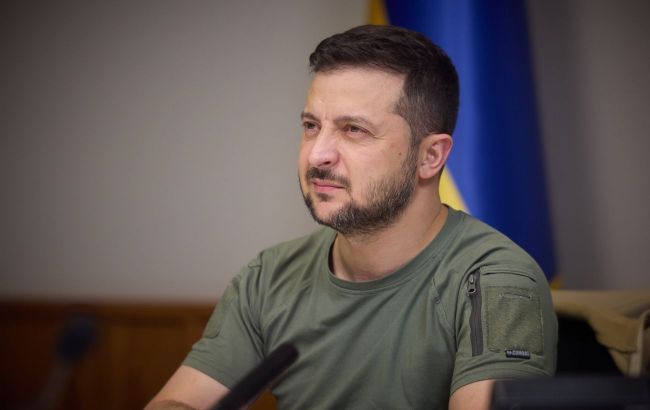 President of Ukraine Volodymyr Zelenskyy (Photo: Getty Images)
Strong relations between Ukraine and Poland are crucial for the unity of all of Europe. Together, both countries are at least twice as strong, expresses Ukrainian President Volodymyr Zelenskyy in video talks with his Polish counterpart Andrzej Duda.
The head of the state congratulated Poland on its 105th Independence Day anniversary. President Zelenskyy thanked the Polish people, who, during the challenging times of the Russian aggression, continued to stand in solidarity with Ukrainians.
Zelenskyy emphasized the importance of strong relations between Ukraine and Poland as a foundation for the unity of Europe.
"The unity of Europe, our common interest, can be powerful only when one of its foundations is an alliance between Ukrainian and Polish will, when we are together, both in the European Union, in NATO, and in all defining moments of our shared history. Together, we are at least twice as strong," he stated.
In turn, Duda promised that Poland would continue to support Ukraine in the war, on the path to the EU and NATO. The Polish president congratulated Ukraine on the decision of the European Commission to start negotiations on Ukraine's accession to the EU.
The relationship with Poland has not been easy
Poland was one of the first countries to support Ukraine at the beginning of Russia's full-scale invasion, providing military and humanitarian assistance and supporting Ukraine's integration into the EU and NATO.
However, this year, relations between Ukraine and Poland became strained due to Ukrainian grain and other foodstuffs. The EuroCommission imposed a ban on the export of Ukrainian food to five neighboring EU countries because Ukrainian grain, according to the agreement, was supposed to transit through Poland to other countries but remained and was sold at reduced prices.
Additionally, Polish carriers went on strike on November 6, causing issues with the movement of trucks at the border with Ukraine. Against the backdrop of the protests, Ukraine's Minister of Development of Communities, Territories, and Infrastructure, Oleksandr Kubrakov, held talks with his Polish counterpart, Andrzej Adamczyk.