Ukraine and Bulgaria sign NATO membership declaration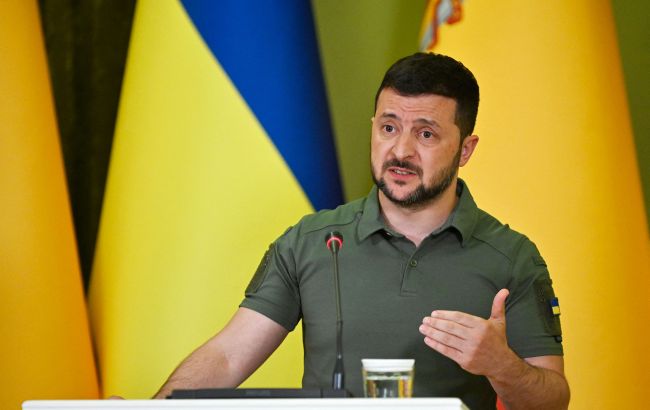 Photo: Volodymyr Zelenskyy, President of Ukraine (RBC-Ukraine, Vitaliy Nosach)
According to Zhovkva, Bulgaria became the 22nd country with which Ukraine formally supported its membership in the Alliance.
What it means:
The declaration confirms Bulgaria's support for Ukraine's NATO membership once the conditions allow it.
Bulgaria recognizes that Ukraine's membership in NATO is the only way to ensure adequate security for both Ukraine and the Alliance.
Bulgaria welcomes Ukraine's progress towards NATO, particularly in achieving interoperability with the Alliance. It also confirms its intention to increase joint efforts to support Ukraine's integration and the implementation of NATO standards.
The declaration solidifies Bulgaria's readiness to support Ukraine at the Alliance and bilateral levels.
Bulgaria confirms its readiness to participate in post-war recovery and reconstruction efforts in Ukraine with international organizations, allies, and partners.
"There are only a few days left until the NATO Summit in Vilnius. But the work continues – we are working with partners on multiple tracks to ensure maximum effectiveness at the summit," writes the Deputy Head of the President's Office.
Ukraine's accession to NATO
During the NATO Summit in Vilnius, Ukraine seeks to obtain a political decision on support for its membership after the war. According to the president, the country has all the grounds for it.
Specifically, Ukraine plans to obtain security guarantees from NATO members, which cannot be an alternative to membership.
Meanwhile, NATO Secretary General Jens Stoltenberg asserts that the allies will decide on Ukraine's rapprochement with the Alliance at the summit.