Ukraine aims to acquire Swedish Gripen jets, pilots already testing them - Zelenskyy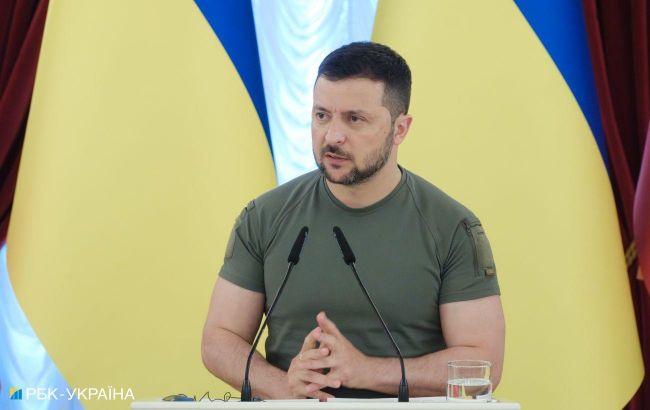 President of Ukraine Volodymyr Zelenskyy (Photo: Vitalii Nosach- RBC-Ukraine)
Ukrainian pilots have started testing on Swedish Gripen fighter jets. Ukraine will negotiate the acquisition of the aircraft, according to a statement of President Volodymyr Zelenskyy during his joint press conference with Swedish Prime Minister Ulf Kristersson.
"We discussed the Gripen aircraft. It's Sweden's pride. The testing of Gripen with the participation of our pilots has begun. Today, we had a detailed discussion about our future steps to open up the topic of acquiring Swedish Gripens," stated the President.
According to Volodymyr Zelenskyy, during his visit to Sweden today, he will also meet with the Speaker of the Parliament and representatives of all political forces. During the meeting, the country's leader will raise the issue of transferring Gripen fighter jets to Ukraine.
JAS 39 Gripen
Recently, the government of Sweden allowed Ukrainian pilots to undergo training on the Swedish fighter aircraft JAS 39 Gripen. The pilots will also have the opportunity to train on simulators and carry out test flights.
The Saab JAS 39 Gripen is a fourth-generation multi-role fighter jet designed with versatility in mind. Despite formally belonging to the fighter jet class, it was conceived as a multi-role aircraft capable of performing various tasks.