Explosions heard in Dzhankoy: Russians report about shooting down missile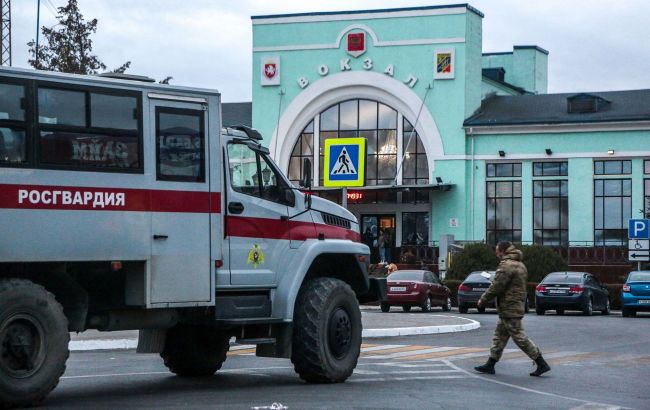 On October 1, explosions were heard in Dzhankoy (Photo: Getty Images)
Explosions were heard in Dzhankoy, in the northern part of occupied Crimea, on Sunday, October 1. Russians claim to have supposedly shot down a missile, according to local Telegram channels and the so-called head of Crimea, Sergey Aksyonov.
As local residents report, the explosions occurred after 12:30. Following this, photos were posted online showing smoke.
However, Aksyonov claims that the Russian air defense system supposedly shot down a missile over Dzhankoy. According to him, the debris damaged a warehouse, and there are no casualties or injuries.
Screenshot: deepstatemap.live
What's known about Dzhankoy
Dzhankoy, located in the northern part of Crimea, houses a military airfield actively used by the occupying forces. Previously, the General Staff of the Armed Forces of Ukraine reported that the Russians had turned Dzhankoy into their military base.
Additionally, it's important to mention that explosions have been heard in the Dzhankoy area on multiple occasions. For instance, in March, the Ukrainian Armed Forces destroyed Russian cruise missiles Kalibr in Dzhankoy, which the occupiers were transporting by rail.