UK Intelligence reveals purpose behind Putin's public activity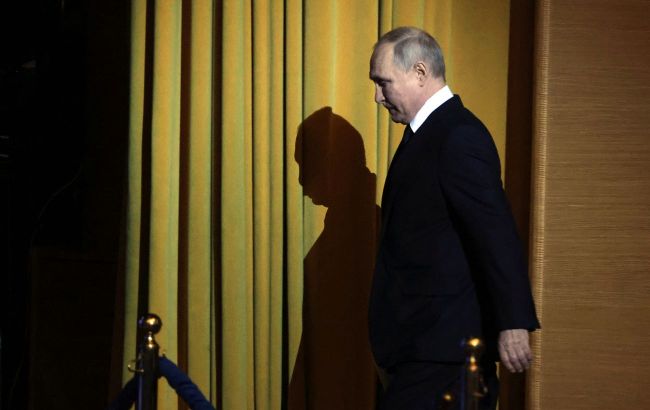 Photo: Putin will be presented as a "patriotic" candidate (Getty Images)
Vladimir Putin became more active in the public sphere before the start of the election campaign. Kremlin political technologists are trying to present him as a "patriotic" candidate, reports the Ministry of Defense of the United Kingdom.
On November 9, 2023, the Kremlin announced that President Putin would hold his traditional press conference combined with a "direct line" until the end of the year. In 2022, the event was canceled, most likely because Russia suffered resounding military defeats in Ukraine in the previous weeks.
According to UK intelligence, Kremlin planners almost certainly see the event as an important milestone in Putin's expected campaign to secure a fifth presidential term in the March 2024 presidential election. He is likely to make his candidacy before the end of 2023.
In addition, on November 10, 2023, Putin visited the headquarters of the Southern Military District in Rostov-on-Don, where he met with the Chief of the General Staff, General Valery Gerasimov, and Defense Minister Sergei Shoigu.
"This is Putin's second visit to the headquarters in four weeks: likely an uptick in his continued efforts to paint himself as the 'patriotic' candidate ahead of the election campaign," the UK Ministry of Defense notes.
Putin's fifth term
Earlier, Reuters reported that Vladimir Putin has decided to run in the March presidential elections, which will allow him to remain in power until at least 2030.
Putin, who was handed over the presidency by Boris Yeltsin on the last day of 1999, has already served as president longer than any other Russian ruler since Joseph Stalin, surpassing even Leonid Brezhnev's 18-year rule. Putin turned 71 on October 7.
Earlier, the press secretary of the Kremlin Dmitry Peskov said that Putin will be re-elected for the next term with the result of more than 90% of the votes.
According to polls by the independent "Levada Center", the support of Russian residents for the war against Ukraine has remained consistently high since February 2022 - more than 70%.