UK intelligence on Kremlin's method of suppressing anti-war sentiment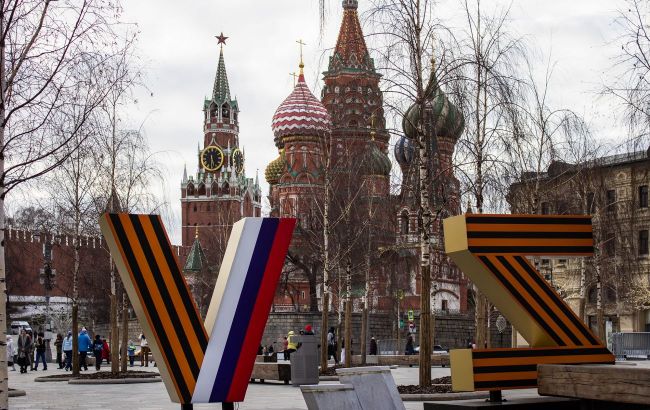 Kremlin suppresses anti-war sentiment among Russians (Getty Images)
The Kremlin is successfully using the "foreign agent" status as a tool to manipulate public opinion in support of its anti-Western and militaristic agenda, according to the Ministry of Defense of the United Kingdom.
According to the summary, on September 26, 2023, Russian Public Opinion research Center (VTsIOM) reported the results of a poll of Russians' attitudes toward people and organizations registered as "foreign agents".
VTsIOM claimed 61% of those surveyed said that they considered foreign agents to be traitors who disseminate lies about Russia.
"Russia has broadened the foreign agent legislation since its full-scale invasion of Ukraine. The measures significantly narrow the information space within Russia, making it increasingly difficult to articulate any viewpoint, including dissenting about the war, which deviates from the official line," the British Ministry of Defense added.
Russians' attitude towards the war
According to data from the independent Levada Center, support among Russian residents for the war against Ukraine has remained consistently high since February of the previous year. In August 2023, support for the war remained at a level of 70%.
While half of the respondents expressed a desire for negotiations, only around 20% were willing to make concessions for the sake of peace. According to the respondents, certain actions were deemed unacceptable under any circumstances, including Ukraine's entry into NATO (75%), the return of the temporarily occupied territories to Ukraine (75%), as well as the Zaporizhzhia and Kherson regions (68%).
"Foreign agent" is a status granted on the territory of Russia to individuals who receive foreign support or are considered to be under "foreign influence." They are required to indicate their status in their publications, and the majority of them comply with this requirement. This status limits their earning opportunities within Russia and imposes various restrictions on foreign agents.