UK intelligence on causes of alcohol and drug addiction among Russian soldiers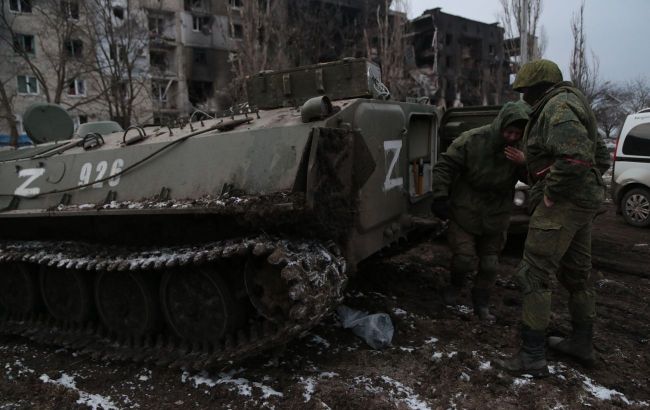 Most of Russian soldiers are alcoholics and drug addicts (Getty Images)
A significant number of Russian military personnel on the front lines is struggling with alcoholism and drug addiction. The inability to leave the trenches has led to the abuse of psychoactive substances, according to the Ministry of Defense of the United Kingdom.
According to the summary, in September 2023, the independent Russian media outlet Verstka reported that up to 15% of Russian soldiers in Ukraine were using drugs, including amphetamines and cannabis, and that they were easy to obtain even on the frontline.
"These reports are credible and follow numerous reports since the invasion of a high rate of disciplinary incidents, crimes and deaths related to alcohol abuse amongst the Russian force," the statement reads.
According to British intelligence, Russian commanders likely frequently punish drug and alcohol abusers by posting them to Storm-Z assault detachments, which have effectively become penal units.
"One of the core drivers of poor Russian discipline and substance abuse likely remains the continued lack of opportunity for combat troops to rotate away from the front line," the Ministry of Defense of the United Kingdom says.
Russian military discipline
The forced mobilization conducted in Russia has worsened discipline in the Russian army. According to British intelligence, those who desert are sent to the war with Ukraine as a punishment.
Previously, British intelligence reported that the war in Ukraine revealed numerous failures of Russian commanders in maintaining combat discipline at the grassroots level.