UK and France support tribunal for Russian war crimes in Ukraine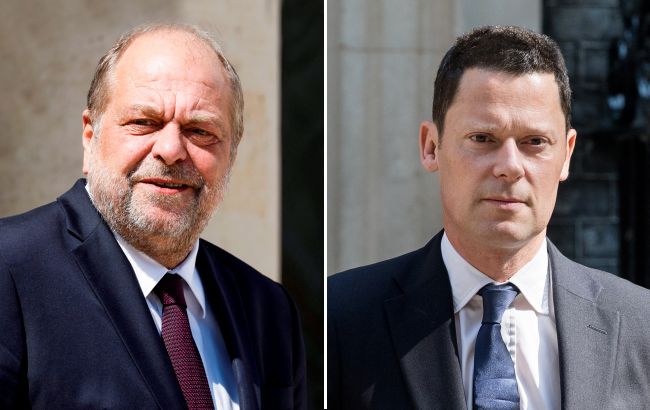 Alex Chock and Eric Dupond-Moretti, heads of the UK and French Ministries of Justice
British and French Justice Ministers, Alex Chock and Eric Dupond-Moretti, met in Paris and discussed the support for the International Criminal Court (ICC) in The Hague regarding the investigation of war crimes committed by Russian occupiers in Ukraine, according to the UK government's website.
Following their talks, the two ministers issued a joint statement emphasizing their determination to ensure accountability for the war crimes committed in Ukraine and to support Ukraine against Russian aggression.
"We are determined to support Ukraine in the face of Russian aggression, and to work together and with our allies to ensure those responsible for committing alleged atrocities are held to account," the statement read.
The Justice Ministers of both countries highlighted the "vital role" played by the ICC in global efforts to end impunity for war crimes, stating that they are proud to support the court's investigations worldwide, including in Ukraine.
The officials also exchanged views on ways to hold accountable those responsible for Russian atrocities in Ukraine.
The UK government reminded that an international conference of justice ministers took place in London in March, aimed at strengthening support for key ICC investigations into war crimes. Over 4 million pounds were allocated to support the court in The Hague, and support from over 50 national experts was offered.
Special tribunal for Russian crimes committed in Ukraine

A group of 36 countries is working on the establishment of a special tribunal to hold Russia accountable for crimes committed in Ukraine.
According to Deputy Head of the Presidential Office Ihor Zhovkva, Ukraine counts on the unity of all group members for establishing such a tribunal.
Meanwhile, discussions are ongoing and the consideration of a relevant resolution in the UN General Assembly is expected.
A member of the Verkhovna Rada Committee on National Security, Defense, and Intelligence and the President's representative in the Verkhovna Rada, Fedir Venislavsky, said on June 19 that such an international special tribunal could start operating as early as next year.
In the meantime, the Prosecutor General of Latvia, Juris Stukans, said that a special tribunal for Russia could be established "as early as tomorrow" if there is the desire to do so.