U.S. warned Iran about consequences of escalation in Israel war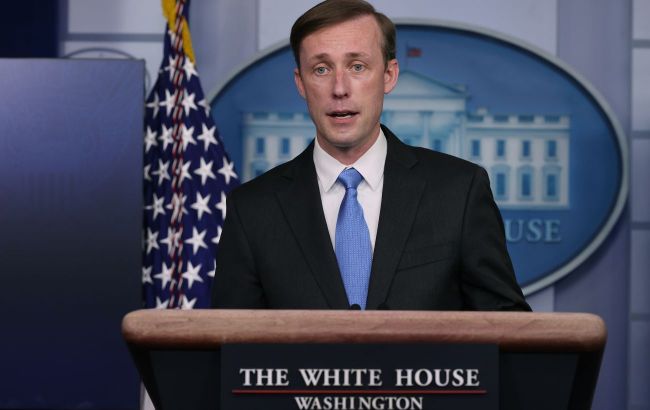 Advisor to the President of the United States on National Security, Jake Sullivan (photo: Getty Images)
In recent days, the United States engaged in backchannel negotiations with Iran in an effort to caution Tehran against the escalation of the conflict in Israel. Israeli forces preparing for a ground offensive in response to the unexpected HAMAS attack initiated over the past weekend, according to White House National Security Advisor Jake Sullivan.
"We have means of communicating privately with Iran, and we have availed ourselves of those means over the past few days to make clear privately that which we have said publicly," he stated.
According to Sullivan, the United States does not rule out the possibility of Iran's involvement in the conflict and is monitoring both the potential direct engagement of Tehran and the activities of Hezbollah on the Lebanese border.
On Saturday, the United States announced the deployment of the aircraft carrier strike group USS "Eisenhower" to the Eastern Mediterranean as part of containment efforts.
According to Sullivan, the United States does not possess new specific intelligence at its disposal indicating an increased risk of escalation. However, Iran has warned that if "war crimes and genocide in Israel are not immediately halted, the situation could spiral out of control."
HAMAS attack on Israel
On October 7, HAMAS militants infiltrated Israeli communities, engaging in acts of violence, killing, and kidnapping both military personnel and local residents. Some of their brutal actions were documented in videos disseminated through social media.
In response, Israel initiated its operation against the militants, with the Israel Defense Forces (IDF) launching strikes on their positions in the Gaza Strip. On October 14, Jerusalem announced the elimination of the leadership responsible for orchestrating the attack.