U.S. Treasury Secretary to seek funding for Ukraine at IMF and WB meetings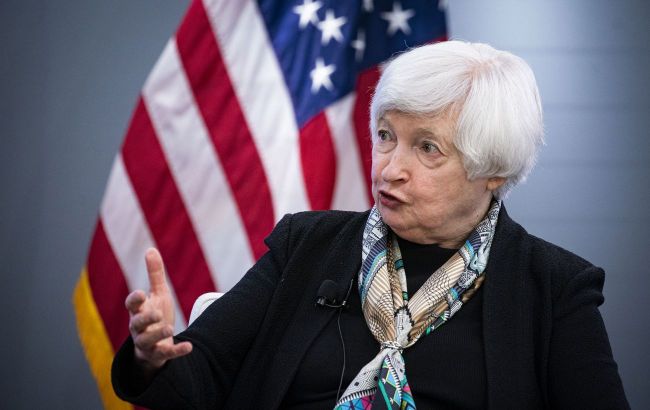 U.S. Treasury Secretary Janet Yellen (Getty Images)
The U.S. Treasury Secretary Janet Yellen is set to embark on her annual meeting with the International Monetary Fund (IMF) and World Bank (WB) in Morocco next week to discuss U.S. priorities, including increased funding for institutions amid political turmoil in the U.S. Congress, Reuters reports.
A representative from the U.S. Treasury Department stated that Yellen will advocate for countries and institutions to provide the necessary funding for Ukraine to combat Russian aggression during the meetings.
The representative also said that Yellen wields significant influence on the global stage, given her success in issues like mobilizing support for Ukraine.
Yellen's trip, which includes a stop in Luxembourg for a meeting with Eurogroup finance ministers on October 16, comes in the wake of a funding crisis in the United States. Congress narrowly averted a government shutdown through temporary funding measures that did not include provisions for Ukraine.
Actions by a group of Republicans in Congress have also led to the unprecedented removal of House Speaker Kevin McCarthy. Attempting to replace McCarthy could delay the passage of more permanent spending and other legislation.
As a reminder, on September 30, the U.S. Congress approved a bipartisan measure to avoid a government shutdown, but it did not include the $6 billion in aid for Ukraine.
The administration of U.S. President Joe Biden is considering the possibility of using the State Department's grant program to provide additional military assistance to Ukraine in light of funding challenges from Congress.