U.S. Treasury Secretary keeps sanctions against Iran on the table after Hamas attack on Israel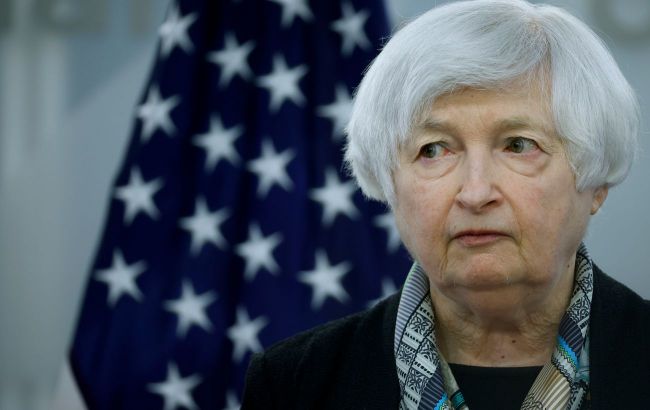 U.S. Treasury Secretary Janet Yellen (Photo: Getty Images)
The U.S. administration of President Joe Biden does not rule out new sanctions against Iran in connection with the renewed conflict in the Middle East. U.S. Treasury Secretary Janet Yellen said that no decisions had been made, according to Bloomberg.
"I wouldn't take anything off the table in terms of future possible actions, but I certainly don't want to get ahead of where we are now," Yellen said during a press conference in Marrakech, Morocco.
Speaking at the annual meetings of the International Monetary Fund and the World Bank, Yellen dismissed the widespread belief that the U.S. gradually eased some sanctions on the sale of Iranian oil as part of broader efforts toward diplomatic rapprochement.
"We have not in any way relaxed our sanctions on Iranian oil," she said, adding that the U.S. is constantly reviewing new information that may warrant tightening sanctions. "We will continue to do that."
Following the unexpected attack by Hamas militants on Israel on October 7, which Iran expressed approval of, it remains unclear whether the U.S. will intensify restrictions on exporting Iranian oil.
Over 1,200 people have died since the most severe attack on Israel in decades. Since then, Israeli forces have been striking militants, and there are signs that they are preparing for a ground operation in the Gaza Strip.
Economic threat
The conflict and the reaction of financial markets create another threat to the fragile world economy, which is still recovering from the COVID-19 pandemic and the consequences of Russia's invasion of Ukraine.
Uncertainty in the oil market has made traders nervous due to signs that Iran, a supporter of Hamas, was directly involved in the attack. Iran denies its involvement, and the White House has no confirmation that this country orchestrated the attack.
Yellen's remarks on Iran were in response to a question about the $6 billion in revenue from the sale of Iranian oil that was frozen but recently transferred to Tehran.
"Those are funds that are sitting in Qatar were made available purely for humanitarian purposes," she said. "Those funds have not been touched."
Yellen urged not to exaggerate concerns that the conflict could overturn the global economy.
"We're monitoring potential economic impacts from the crisis, but I'm not really thinking of that as a major likely driver of the global economic outlook," she said.
The International Monetary Fund Chief Economist Pierre-Olivier Gourinchas stated that it is too early to say how a severe escalation of Israel will impact the global economy. He said the IMF monitors the situation, noting that oil prices have risen by about 4% in the last few days, reflecting concerns that oil production or transportation may be disrupted.