Impact of conflict in Israel on the world economy - International Monetary Fund's forecasts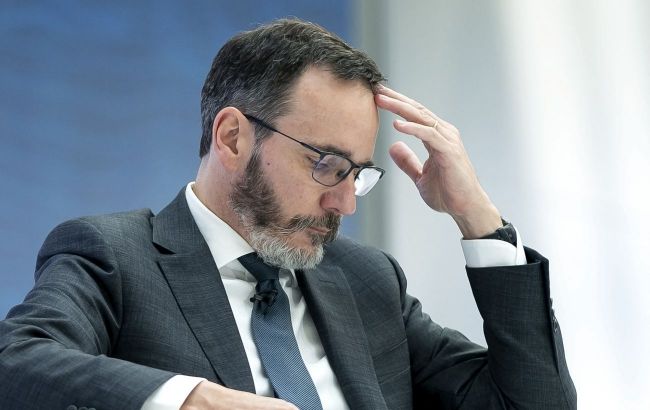 IMF chief economist Pierre-Olivier Gourinchas (Photo: Getty Images)
It is too early to say how the serious escalation in Israel will affect the global economy. The International Monetary Fund (IMF) has not yet provided an assessment, according to the interview with the IMF chief economist Pierre-Olivier Gourinchas, to Reuters.
"Depending how the situation might unfold, there are many very different scenarios that we have not even yet started to explore, so we can't make any assessment at this point yet," he said.
He mentioned that the IMF is monitoring the situation, noting that oil prices have risen by approximately 4% in the last few days, reflecting concerns that oil production or transportation may be disrupted.
IMF research has shown that a 10% increase in oil prices will reduce global output by about 0.2% next year and increase global inflation by about 0.4%, he said.
"The global economy is showing resilience. It's not knocked out by the big shocks it's experienced in the last two or three years, but it's not doing too great either. We see a global economy that is limping along, and it's not quite sprinting yet," he added.
Medium-term prospects look "darker," especially for developing economies that have faced slower improvements in living standards and growing debt problems, Gourinchas said at a press conference. Even in 2028, the IMF predicts global economic growth of only 3.1%.
"You have uncertainty. You have geo-economic fragmentation, low productivity growth, and low demographics. You put all these things together, and you have a slowdown in medium-term growth," Gourinchas told Reuters.
IMF forecasts
The International Monetary Fund maintains its forecast for global economic growth in 2023 at 3.0%. The forecast for GDP growth in 2024 has been revised by 0.1 percentage point to 2.9%.
As Pierre-Olivier Gourinchas, Director of the IMF's Research Department, noted, the global economy continues to recover from the pandemic, Russia's invasion of Ukraine, and the cost-of-living crisis.