U.S. Treasury head warns China of serious consequences if aid provided to Russia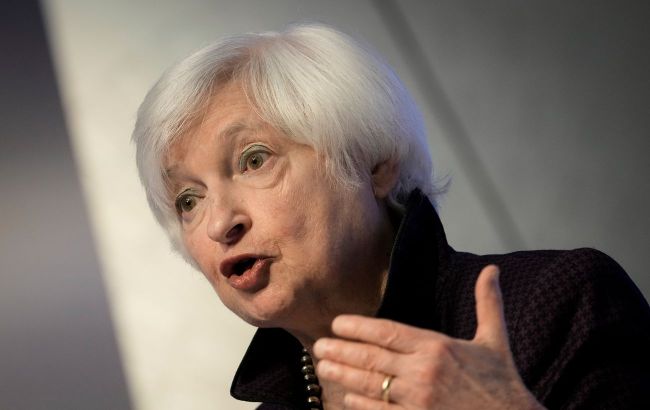 U.S. Treasury Secretary Janet Yellen (Photo: Getty Images)
The United States has warned China against aiding the Russian defense-industrial sector, emphasizing that otherwise, China will face serious consequences, according to a statement from U.S. Treasury Secretary Janet Yellen.
It is noted that Yellen met with China's Vice Premier He Lifeng in San Francisco.
They engaged in frank, direct, and productive discussions on U.S.-China bilateral economic relations, as well as a wide range of issues, including areas of cooperation and differences.
Yellen emphasized the need to end Russia's illegal war against Ukraine and the importance of establishing a just peace that respects the sovereignty, independence, and territorial integrity of Ukraine.
China should not assist Russia
The U.S. Treasury Secretary stressed that Chinese companies should not provide material support to Russia's defense-industrial complex.
She specifically stated that if they did so, they would face serious consequences. Most likely, the head of the Treasury was referring to new sanctions against China.
Russia-China cooperation
Although officially China maintains a position of neutrality regarding the war in Ukraine, media outlets have repeatedly reported on its military cooperation with Russia. In July 2022, The Wall Street Journal reported that shipments of microchips from China to Russia doubled in the first five months, and the export of aluminum oxide, necessary for producing metallic aluminum and manufacturing weapons, increased by 400 times.
The Office of the Director of National Intelligence in the U.S. reported that China was supplying Russia with technologies and equipment increasingly vital to Moscow's war against Ukraine.