U.S. threatens North Korea and calls for halt to arms negotiations with Russia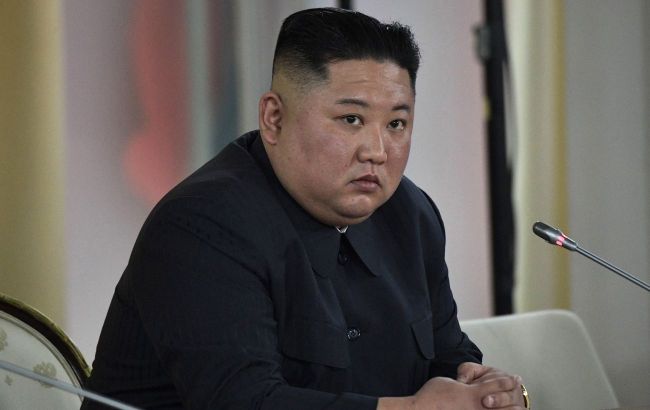 The North Korean leader Kim Jong-un (Photo: kremlin.ru)
The US State Department has called on North Korea to cease negotiations with the Russian Federation, with potential consequences being threatened from the White House. It is known that these countries have repeatedly discussed arms-related issues, according to CNN and Sky News.
Deputy Spokesperson of the U.S. Department of State, Vedant Patel, acknowledges that negotiations regarding arms between Russia and North Korea "are actively advancing" following reports of North Korean leader Kim Jong-un's meeting with Russian dictator Vladimir Putin.
"As you all know, some of you reported, that last month that Sergei Shoigu, the Russian defense minister, traveled to the DPRK to try and convince Pyongyang to sell artillery ammunition to Russia and we have information that Kim Jong Un expects these discussions to continue, to include leader-level diplomatic engagement in Russia," Patel stated.
He adds that the U.S. has called on North Korea to cease arms negotiations with Russia and adhere to its public commitment not to provide or sell weapons to Russia.
Patel notes that Russia "has been forced to search desperately around the world" due to U.S. sanctions.
At the same time, as reported by Sky News, U.S. National Security Advisor Jake Sullivan warns that North Korea will "pay a price" if it provides weapons to Russia for use in the conflict in Ukraine.
Russia-North Korea cooperation
North Korea openly supports Russian aggression against Ukraine and, according to U.S. information, has been supplying ammunition to the Wagner Group, a Russian paramilitary organization, this year.
Recently, Matthew Miller, spokesperson of the US State Department, stated that he would impose additional sanctions on North Korea or any other country that supplies weapons to the Russians.
At the end of last year, the U.S. announced that North Korea had supplied infantry rockets and rockets for use by the "Wagnerites" to Russia. According to John Kirby, the Coordinator of Strategic Communications at the U.S. Department of State, the potential deal under discussion would provide significant ammunition for various types of weapons systems, including artillery.
On September 4, The New York Times reported a possible meeting between Kim Jong-un and Putin in Russia. The meeting is expected to take place this month, and the parties intend to discuss arms supplies.
We also reported that Adrien Watson, a representative of the U.S. National Security Council, mentioned that North Korean leader Kim Jong-un was expected to engage with Russian dictator Vladimir Putin to actively advance negotiations between the two countries regarding arms transfers to Russia.