U.S. shutdown to slow down replacement of weapons sent to Ukraine - Pentagon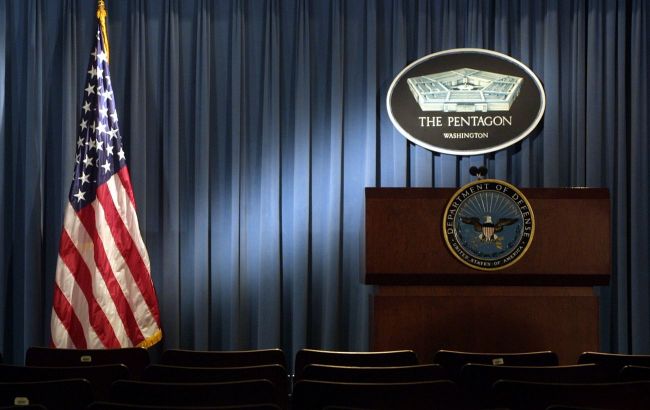 U.S. shutdown to slow down replacement of weapons sent to Ukraine (Getty Images)
The shutdown of the U.S. government will slow down the pace of replacing weapons supplies sent to Ukraine, according to Pentagon Comptroller Mike McCord, Bloomberg reports.
He noted that this will particularly impact if new funding for the war against Russia is not included in the final spending package.
Without additional Ukraine funding, the Pentagon has congressional authority to send Ukraine $5 billion more in weapons and equipment from existing stocks but has only $1.6 billion left to issue contracts to industry and replace that equipment, the article states.
"We could easily have used that $1.6 billion already," McCord said. "We are hoarding it or holding on to it because it is my only thing to make a difference. That's all I have left since I don't know if we are going to get this supplemental or when we are going to get this supplemental."
What else Pentagon said
High-ranking Pentagon officials in charge of procurement say they are also concerned a shutdown would delay formal acceptance of weapons systems and products because Defense Contract Management Agency inspectors who monitor the process might be furloughed.
"There can be a misperception that contractors are not affected," McCord said.
William LaPlante, the Pentagon's acquisitions chief, said that during a shutdown in 2013, contract agents couldn't sign off on F-35 jet deliveries in Fort Worth, Texas, and aircraft maker Lockheed Martin Corp. had to stop the production line
"This would be very short-sighted at a time when we are focused on ramping up munitions production for Ukraine and with an eye on the future needs in the Indo-Pacific," the Pentagon official added.
Government shutdown in the U.S.
The U.S. House of Representatives, where Republicans have a slight majority, has not yet voted on the budget. Right-wing representatives of the Republican Party, especially those closely linked to former President Donald Trump, criticize American funding for Kyiv. If the budget is not passed, the U.S. faces a shutdown.
A shutdown means a part of the U.S. government stops working because a new budget has not been approved. During this time, government agencies employees work without pay or go on indefinite leave.
If lawmakers do not provide additional funding, the government will shut down on October 1. Pentagon spokesperson Chris Sherwood stated that the shutdown could affect the sending of new and previously promised weapons to Ukraine.