U.S. purchased large batch of Gepard units for Ukraine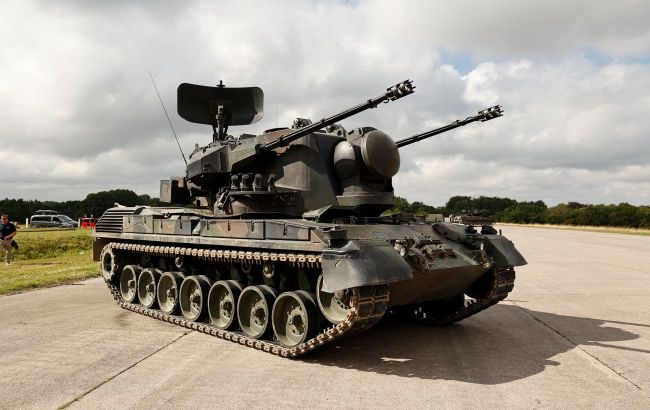 60 Gepard units will be transferred to Ukraine (Getty Images)
The United States has acquired 60 Gepard self-propelled anti-aircraft systems from Jordan for Ukraine. The weaponry, initially sold to Amman by the Netherlands, has now found its way into the hands of Ukrainian forces, according to De Telegraaf.
According to sources cited by the newspaper, the American government paid 110 million euros for the transportation of these military assets. Prime Minister Mark Rutte's government had originally sold the German-manufactured weapons to Jordan in 2016 for 21 million euros, a price tag criticized by De Telegraaf as "laughable." The deal drew scrutiny for weakening the capabilities of the Dutch armed forces.
The Gepard systems, capable of targeting both aircraft and helicopters, are expected to be utilized by Ukraine primarily for defense against drones, according to the publication.
De Telegraaf notes that this move allows for cost savings on ammunition for more expensive anti-aircraft systems like Patriot or Iris-T.
Gepard anti-aircraft systems
Germany had previously supplied Ukraine with dozens of Gepard self-propelled anti-aircraft systems. Rheinmetall, the manufacturer, initiated production after Switzerland denied the export of 35mm ammunition for Gepard to Ukraine. This year, the company plans to deliver between 40,000 and 60,000 projectiles.
As reported by RBC-Ukraine, the short-range air defense capabilities of Ukraine have to some extent been supplemented by the introduction of the Gepard systems.