U.S. military's bomber B-21 Raider takes first flight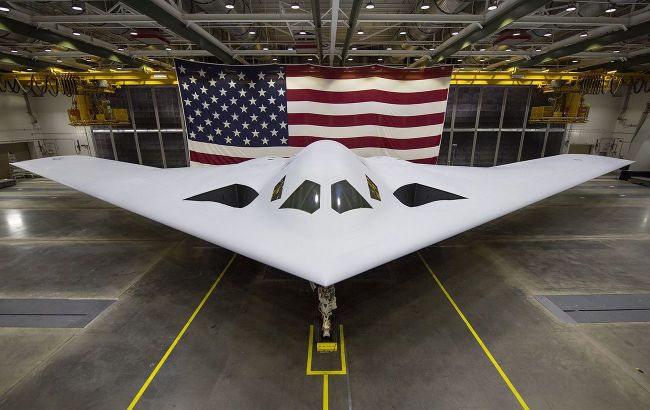 Photo: The U.S. Air Defense's bomber B-21 Raider (dvidshub.net)
The U.S. Air Force's B-21 Raider bomber, featuring a "flying wing" design, has conducted its inaugural flight today, writes Reuters.
The B-21 departed from the Northrop facility in Palmdale, California, at dawn on Friday. According to a Reuters witness, the aircraft took off at around seven in the morning.
JUST IN - First flight of the U.S. military's B-21 Raider strategic bomber.pic.twitter.com/lk5qqbaXt9

— Disclose.tv (@disclosetv) November 10, 2023
The B-21, featuring the same flying wing design as its predecessor, the B-2, is capable of delivering both conventional and nuclear weapons worldwide, utilizing long-range aerial refueling capabilities.
Here's what is known about this aircraft
Reuters reports that each aircraft will cost approximately $750 million with adjustments for inflation.
According to a Congressional Research Service report for the year 2021, the U.S. Air Force kept specific pricing information classified, complicating the verification of the proposed cost.
The U.S. Air Force plans to procure at least 100 B-21 Raider bombers, initiating the replacement of B-1 and B-2 bombers. According to the Pentagon, the operational cost of the B-1 is approximately $60,000 per hour, and the B-2 is around $65,000 per hour.
The B-21 Raider was officially presented in the United States in late November of the previous year. The Secretary of Defense, Lloyd Austin, later officially introduced this state-of-the-art strategic bomber.