U.S General discusses Russia's war against Ukraine with Pope Francis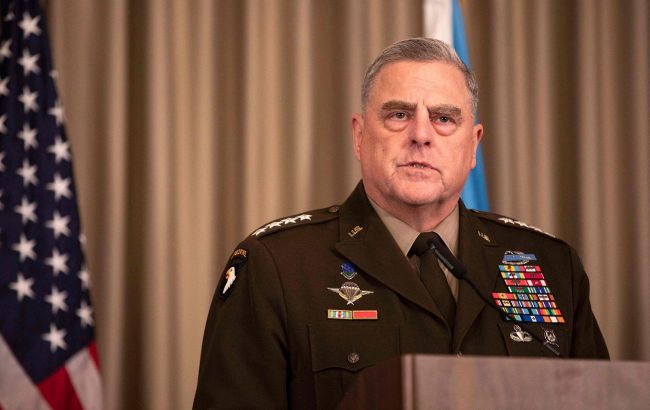 Mark Milley, Chairman of the Joint Chiefs of Staff of the United States (Photo: Getty Images)
The Chairman of the United States Joint Chiefs of Staff, General Mark Milley, held a meeting with Pope Francis. One of the topics of discussion was Russia's war against Ukraine. Milley shared this information during a conversation with journalists, according to France 24.
According to the American general, Pope Francis is evidently deeply concerned about the hundreds of thousands of killed and injured people, innocent victims among the civilian population.
"He's very interested in hearing my views on the state of the war and the status of the war, and the human tragedy that's unfolded in Ukraine," Milley added.
He notes that he also discussed other matters with the Pontiff, including talking "a lot about Africa."
Milley shares that the Pope's "depth of knowledge of world events is quite impressive."
Vatican's peace initiative
Pope Francis instructed his envoy for peace in Ukraine, Matteo Zuppi, to conduct a peace mission "to try to help end the war in Ukraine."
Zuppi has already visited Kyiv, where he met with President Volodymyr Zelenskyy. They discussed the Ukrainian Peace Formula.
Recently, the Pope's envoy stated that he was working on a mechanism to return deported children to Ukraine.