U.S. expects Israeli tactics in Gaza to change in the near future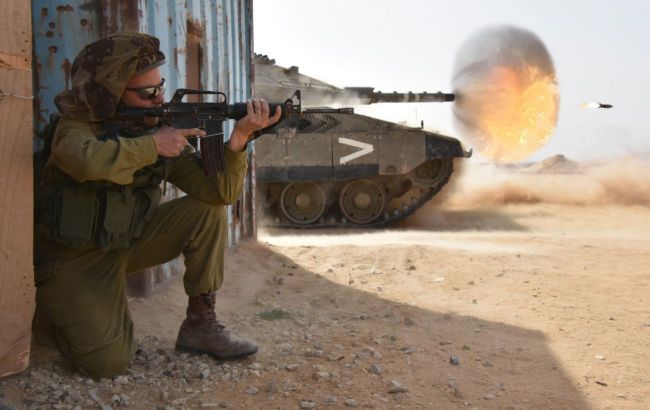 U.S. expects Israeli tactics in Gaza to change in the near future (Getty Images)
The United States believes that a new phase of war between Israel and Hamas may begin in the coming days. The Israeli Defense Forces (IDF) are expected to limit the scope of their aerial campaign and focus on tactical ground operations, CNN reports.
According to a high-ranking representative of the U.S. administration, the White House anticipates that Israel will pay more attention to tactical ground operations aimed at clearing a vast network of underground tunnel complexes used by Hamas.
He added that the White House has been "very direct … about wartime decisions and being deliberate and asking hard questions" in discussions with Israel, even as the Israeli military has drawn international criticism over the targeting of the Jabalya Refugee Camp in Northern Gaza.
Responding to questions about when the Biden administration would be forced to call for a ceasefire – something it has so far refrained from doing – the high-ranking administration official said that given the scale and nature of Hamas attacks on Israel on October 7, a ceasefire would be inappropriate, as reported by the publication.
As the official said, the United States actively calls on Israel to observe so-called humanitarian pauses while emphasizing that, despite the right to self-defense, Jerusalem must adhere to international humanitarian law. He pointed out that the ceasefire, in his opinion, would depend on whether "Israelis feel secure in ensuring that something like this cannot happen again."
"President Joe Biden has resisted calls for a ceasefire, including at the United Nations, and insists Israel has a "responsibility" to defend its citizens from terrorism. Neither he nor anyone in his administration has come close to criticizing how Israel is conducting its offensive," adds CNN.
Israel war
On October 7, Hamas launched an attack on Israel. The terrorists killed and kidnapped both military personnel and civilians. Israel was regularly targeted with rockets from the Gaza Strip. In response, Jerusalem initiated an operation against the terrorists.
On October 27, IDF representative Daniel Hagari announced the beginning of offensive activities in the Gaza Strip. Following this, the Israeli Defense Forces started striking at the territory.