U.S. Congress keeps aid for Ukraine in Pentagon funding bill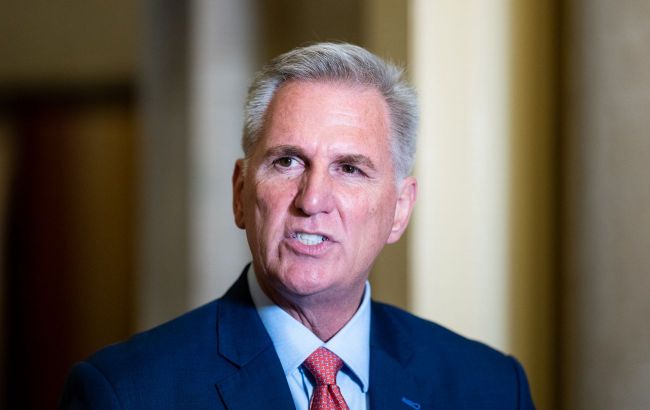 Speaker of the United States House of Representatives Kevin McCarthy (Getty Images)
Speaker of the United States House of Representatives Kevin McCarthy announced that he would keep aid to Ukraine in the Pentagon funding bill. Earlier, he had stated that $300 million would be withdrawn, according to The Hill.
"McCarthy told reporters in the Capitol that he decided to keep the $300 million of Ukraine aid in the bill after recognizing that another spending measure set to come up next week — one that funds the State Department and Foreign Operations — also includes money for Kyiv," the statement says.
The Speaker notes that withdrawing aid out of the State Department and Foreign Operations "becomes more difficult to do," which is why he decided to keep the funds in both measures.
Next week, the House of Representatives will hold a single procedural vote to advance appropriations bills, including those funding the Pentagon and the State Department and Foreign Operations.
"That's not solving it because one of the others has some Ukraine things," McCarthy said of stripping the Ukraine aid out of the Pentagon appropriations bill. "So it became too difficult to do that so we're leaving it in."
The Pentagon funding bill includes $300 million to provide assistance, including
training;
equipment;
lethal assistance;
logistics support,
supplies and services;
salaries and stipends;
sustainment;
intelligence support.
U.S. assistance
Amid the United States continuing to send billions of dollars in aid to Ukraine, some members of Congress, including Republicans, are calling for increased oversight to prevent cases of fraud or abuse.
Meanwhile, according to the Pentagon Inspector General's Office, the United States has appointed Robert Storch, Inspector General of the Department of Defense, as the overseer of the funds allocated to Ukraine.