U.S. confirms giving Ukraine over a million ammo rounds seized from Iran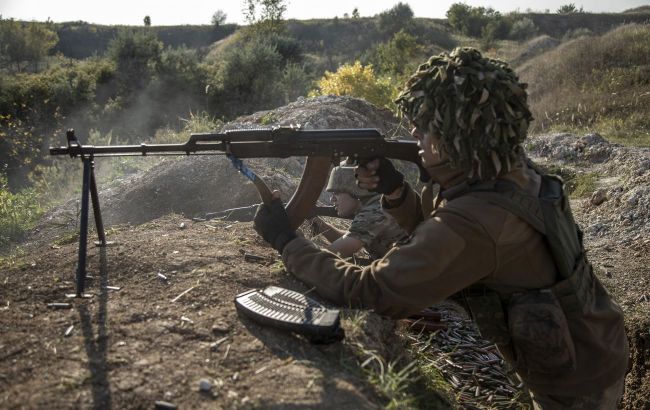 U.S. confirms giving Ukraine over a million ammo rounds seized from Iran (Getty Images)
The United States has delivered over a million rounds of ammunition to the Ukrainian military. These rounds were previously seized from Iran, according to the U.S. Central Command.
"On October 2, 2023, the U.S. government transferred approximately 1.1 million 7.62mm rounds to the Ukrainian Armed Forces.," the statement says.
The U.S. government obtained ownership of these munitions through the Department of Justice's civil forfeiture claims against Iran's Islamic Revolutionary Guard Corps.
"These munitions were originally seized by U.S. Central Command naval forces from the transiting stateless dhow MARWAN 1, December 9, 2022" the statement reads.
Iran intended to deliver them to the Houthis rebel fighters in Yemen in violation of the United Nations Security Council resolution.
"The U.S. is committed to working with our allies and partners to counter the flow of Iranian lethal aid in the region," Central Command notes.
Background
Earlier, CNN reported that the US would send thousands of confiscated Iranian weapons and ammunition to Ukraine to counter Russian aggression. The Central Command was expected to announce this decision later this week.