U.S. to send seized Iran weapons to Ukraine - CNN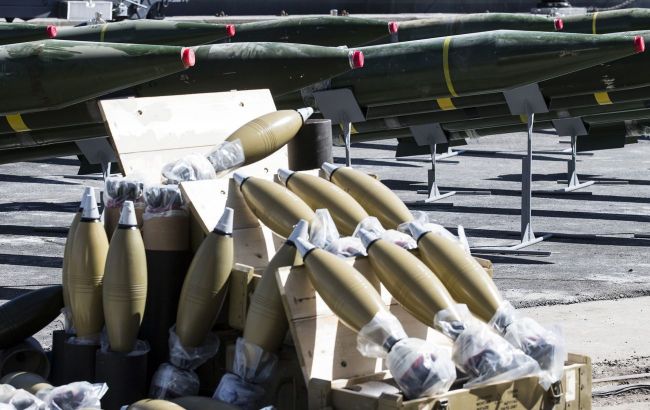 U.S. to send weaponry seized from Iran to Ukraine (Getty Images)
The United States will transfer thousands of confiscated Iranian weapons and ammunition to Ukraine for countering Russian aggression, CNN reports.
The media's sources say that the U.S. Central Command is expected to announce this decision later this week.
"It is not clear what legal authorities the U.S. will use to facilitate the weapons' transfer – the UN requires that seized weapons be destroyed or stored," the statement says.
The Biden administration has for months been weighing how to legally send the weapons, which are stored in the Middle East facilities, to the Ukrainians.
The U.S. reacts sharply to threats from Iran, particularly condemning the support Tehran provides to Russia.
In late September, Iran showcased a new drone with the "longest range in the world" during a parade.
The U.S. State Department responded by stating that the new weaponry in the hands of the Iranian regime would bring destruction and chaos to countries and regions where Iran seeks to increase its influence. The United States is planning to use all possible means to hold Tehran accountable.
In early September, the Director of Israeli intelligence agency Mossad, David Barnea, claimed that Iran intends to transfer both short and long-range missiles to Russia, in addition to Shahed kamikaze drones. However, Ukraine has not observed any substantial evidence of Iran sending missiles to Russia.