U.S. collaborates closely with China regarding sanctions against Russia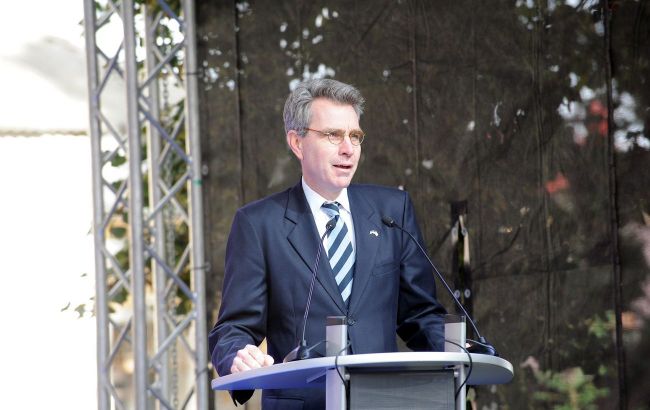 Assistant Secretary of State for Energy Resources Geoffrey Pyatt (photo: wikimedia.org)
The United States is in close cooperation with China on all matters related to the imposition of sanctions against Russia, stated Geoffrey Pyatt, Assistant Secretary of State for Energy Resources.
According to him, the United States also regularly updates its Chinese partners on the changing situation regarding the price ceiling on oil from Russia.
"I would like to emphasize that we are in very intensive cooperation with our Chinese allies on all these issues surrounding the price ceiling and the sanctions regime against Russia," said the U.S. Assistant Secretary of State.
Embargo on Russian oil
In response to Russia's invasion of Ukraine, the countries of the European Union and their partners implemented an embargo on the import of maritime oil from Russian territory starting from December 5, 2022. Additionally, the G7 nations and Australia imposed a price cap at $60 per barrel for Russian oil.
Recently, the United States also introduced new sanctions due to violations of the price ceiling during the sale of Russian oil.
Subsequently, reports indicated that Russia is circumventing the sanctions and the established U.S. price limit on oil sales, prompting Western nations to explore ways to strengthen one of their key economic restrictions against the aggressor country.