U.S. Capitol stormed by protesters against support for Israel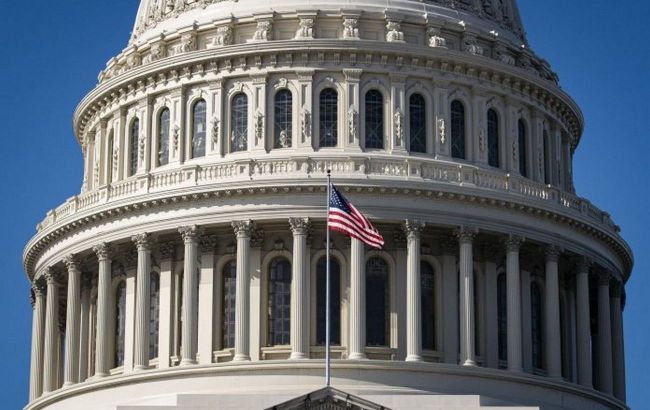 Protesters against support for Israel stormed the US Capitol (photo: Getty Images)
Protesters intruded into the United States Capitol building in Washington, demanding an immediate cessation of hostilities in the Gaza Strip and a halt to military aid to Israel. Police have begun making arrests, according to FOX5.
According to the edition, the organizers of the protests are affiliated with the Jewish Voice for Peace group. They claim that at least 10,000 people are gathered near the Capitol, with 500 individuals managing to breach the building to call for an end to the hostilities.
The US Capitol Police are attempting to peacefully disperse the demonstration. Several individuals have already been arrested, and they are being taken to temporary holding areas within the Capitol complex. Among these arrests, three individuals are facing charges related to assaulting a police officer during the proceedings.
Capitol Police are making multiple arrests in the Cannon Rotunda area where protesters have taken it over. pic.twitter.com/tAeKGJgKAw

— Reshad Hudson (@ReshadHudson) October 18, 2023
To ensure safety, the police have closed off certain roads around the Capitol to prevent a larger number of demonstrators from reaching the building.
The United States Capitol houses several offices of House of Representatives committees and Congress.
Attack on Israel
On October 7, HAMAS militants infiltrated Israeli territory, engaging in violence against both military personnel and civilians. Simultaneously, they launched rocket attacks from the Gaza Strip into Israel.
In response, the Israel Defense Forces initiated an operation against the terrorists. For over a week, they have been conducting missile strikes in the Gaza Strip.
It is known that foreign nationals, including Ukrainian citizens, have lost their lives in Israel as a result of Hamas attacks. As of October 18, 23 Ukrainian citizens have tragically perished due to the ongoing attacks by HAMAS in Israel.