U.S. announces transfer of depleted uranium rounds to Ukraine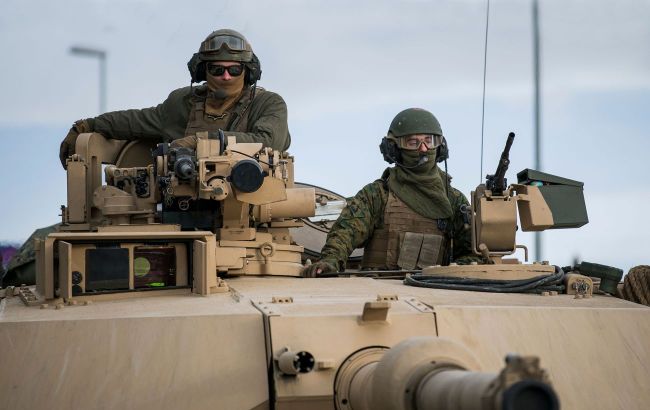 U.S. announces transfer of depleted uranium rounds to Ukraine (Getty Images)
The United States today, September 6, announced the transfer of depleted uranium rounds to Ukraine, according to a Pentagon statement.
"Today, the Department of Defense (DoD) announced additional security assistance to meet Ukraine's critical security and defense needs," the statement said.
The capabilities in this package, valued at up to $175 million, include:
Equipment to support Ukraine's air defense systems;
Additional ammunition for High Mobility Artillery Rocket Systems (HIMARS);
155mm and 105mm artillery rounds;
81mm mortars systems and rounds;
120mm depleted uranium tank ammunition for Abrams tanks;
Tube-Launched, Optically-Tracked, Wire-Guided (TOW) missiles;
Javelin and AT-4 anti-armor systems;
Over 3 million rounds of small arms ammunition;
Tactical air navigation systems;
Tactical secure communications systems and support equipment;
Demolitions munitions for obstacle clearing; and
Spare parts, maintenance, and other field equipment.
This announcement is the Biden Administration's forty-sixth tranche of equipment to be provided to Ukraine.
Transfer of depleted uranium rounds to Ukraine
In March 2023, the Pentagon stated that the United States did not plan to follow the U.K. and provide Ukraine with depleted uranium munitions.
However, by June, it became known that the White House was prepared to supply Ukraine with depleted uranium munitions after several weeks of internal debates on how to equip the Abrams tanks that the U.S. is transferring to Kyiv.
For more details on depleted uranium munitions, you can read the RBC-Ukraine article "Ukraine to receive depleted uranium shells from US: What are they and why are Russians concerned."