U.S. allocates financial aid for investigating Russia's war crimes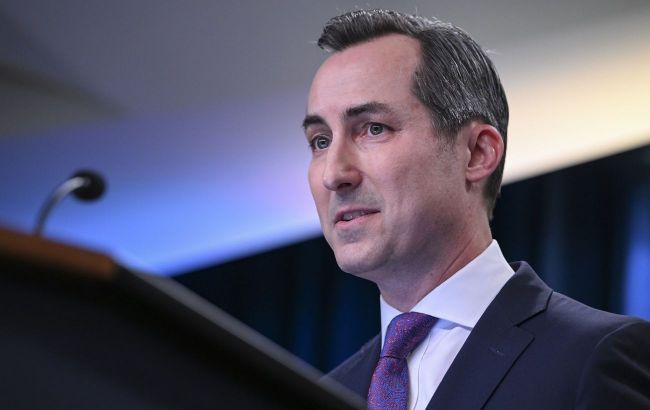 Matthew Miller (Photo: Getty Images)
The United States will provide $1 million to the International Centre for the Prosecution of the Crime of Aggression Against Ukraine (ICPA), which was established in The Hague, reports State Department spokesman Matthew Miller.
"As Russia continues to blatantly violate international law, and as President Putin's war on Ukraine continues to result in extraordinary suffering, the United States remains focused on working with Ukraine and the international community to hold accountable those responsible for international crimes committed in Ukraine," the statement reads.
It is noted that within the steadfast commitment to Ukraine's territorial integrity and sovereignty, as well as the promotion of comprehensive justice and accountability for international crimes against Ukraine and its people, the U.S. Department of State will provide $1 million to the ICPA, established in The Hague with the support of the European Commission.
The purpose of this Center
This center will contribute to investigating Russia's aggressive war by providing Ukraine and partner countries a forum for cooperation in creating compelling evidence for future judicial prosecution.
Prosecutors from various legal systems, including the American one, are already collaborating within the Center to gather and share crucial evidence and conduct reliable and independent investigations.
"The United States is proud to stand with Ukraine and our international partners in reiterating our commitment to upholding the UN Charter and pursuing justice for the crime of aggression," Miller stated.
The State Department representative called on other countries to support the Center and contribute to international efforts to ensure justice for Ukraine and accountability for Russia's aggressive war.
Russian war crimes
During the full-scale invasion of Ukraine, the Russian army has been regularly committing war crimes. Several Western countries have condemned the Kremlin for this and pledged to punish all those involved in these crimes.
Recently, a UN investigative commission stated that they had found additional evidence of Russian military aggression and war crimes in Ukraine, including cases of rape and deportation of children to Russia.