U.S. allocates $425 million military aid package to Ukraine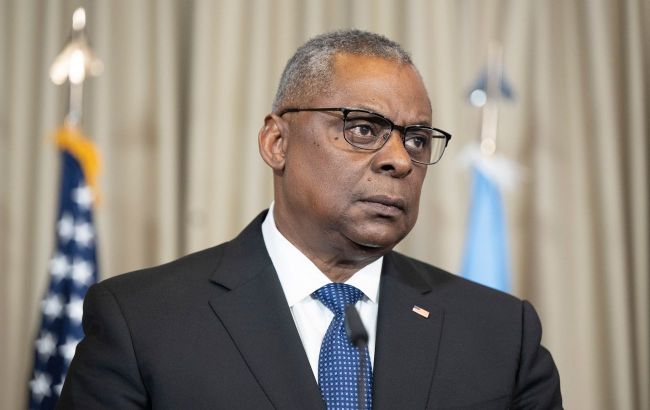 Lloyd Austin (Photo: Alex Edelman-Pool/Getty Images)
The United States of America today, on November 3, allocated a new package of military aid for Ukraine. Its total value is $425 million, according to the Pentagon.
"Today, the Department of Defense (DoD) announced additional security assistance to meet Ukraine's critical security and defense needs. This includes the drawdown of security assistance from DoD inventories valued at up to $125 million to meet Ukraine's immediate battlefield needs," the statement says.
It is noted that an additional $300 million from the Ukraine Security Assistance Initiative (USAI) funds is allocated to enhance Ukraine's long-term air defense.
This marks the fiftieth tranche of equipment from the Biden administration provided to Ukraine from DoD stocks since August 2021.
What's included in the aid package
Additional munitions for National Advanced Surface-to-Air Missile Systems (NASAMS);
Additional ammunition for High Mobility Artillery Rocket Systems (HIMARS);
155mm and 105mm artillery rounds;
Tube-Launched, Optically-Tracked, Wire-Guided (TOW) missiles;
Javelin and AT-4 anti-armor systems;
More than 3 million rounds of small arms ammunition and grenades;
Demolitions munitions for obstacle clearing;
M18A1 Claymore anti-personnel munitions;
12 trucks to transport heavy equipment;
Cold weather gear; and
Spare parts, maintenance, and other field equipment.
Additionally, Ukraine will receive additional laser-guided munitions for countering unmanned aerial systems.
The Pentagon clarifies that this package uses $300 million of USAI funds provided under a recent resolution passed by Congress and depletes the remaining USAI funds currently available to support Ukraine.
Aid to Ukraine prevents a larger conflict
The United States, as before, is committed to cooperation with approximately 50 allies and partners who provide Ukraine with the capabilities it needs for defense now and to deter Russian aggression in the future.
"Security assistance for Ukraine is a smart investment in our national security. It helps to prevent a larger conflict in the region and deters potential aggression elsewhere, while strengthening our defense industrial base and creating highly skilled jobs for the American people," stated the Pentagon.