U.S. allocated over $500 mln to protect Ukraine's power system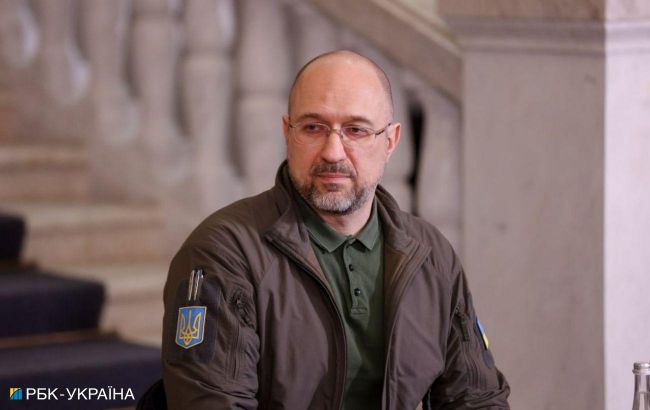 Prime Minister of Ukraine Denys Shmyhal (Photo: RBC-Ukraine, Vitalii Nosach)
The Prime Minister of Ukraine, Denys Shmyhal, announced that the United States has already allocated $522 million to purchase energy equipment and support and protect Ukraine's energy system, according to the government's press service.
"We are facing a difficult winter. Thanks to the support of our partners, we have come through the most difficult heating season in our history together. This winter, we have not only financial support but also support for energy recovery. The United States has already committed USD 522 million to purchase relevant energy equipment and to support and protect our energy system," he said during a meeting of the Congress of Local and Regional Authorities under the President.
The meeting, chaired by the head of the Office of the President of Ukraine, Andriy Yermak, and attended by the Chairman of the Verkhovna Rada Ruslan Stefanchuk, U.S. Special Representative for Ukraine's Economic Recovery Penny Pritzker, government officials, parliamentarians, representatives of the OVA, and local self-government, took place on October 16.
Readiness for the heating season
The Prime Minister said Ukraine is almost 100% ready for the heating season. All nine blocks of nuclear power plants will be operational during the autumn-winter period.
"In general, we have already added 1.5 GW of capacity out of the planned 1.7 GW in the entire power system. We have sufficient gas resources in storage facilities – 15.8 billion cubic metres. At the same time, we plan to reach the level of 16.5 bcm, which is 2 bcm more than planned, to get through this winter safely," said Shmyhal.
The Prime Minister announced that the campaign for the active and passive protection of energy facilities continues, especially in the Kyiv region, adding that Ukraine is among the leaders in implementing restoration projects.
"We have allocated a total of UAH 62 billion to the regions for restoration. At the same time, the towns of Kyiv region that have suffered most from russian aggression receive support from the state budget, the regional budget and the United24 project," he said.
Protection of energy infrastructure
Russia actively carried out mass attacks on Ukraine's energy sector last year.
As stated by the head of "Ukrenergo" Volodymyr Kudrytskyi, Ukrainian energy facilities will have three levels of protection in engineering reinforcements in case of Russian missile and drone attacks.
Regarding the second and third levels of protection, Kudrytskyi stated that "these works are currently being actively carried out." When asked when the construction of these structures might be completed, he suggested that it could be in November, "they should be finished before the cold weather sets in."