U.S. admits Israel into visa waiver program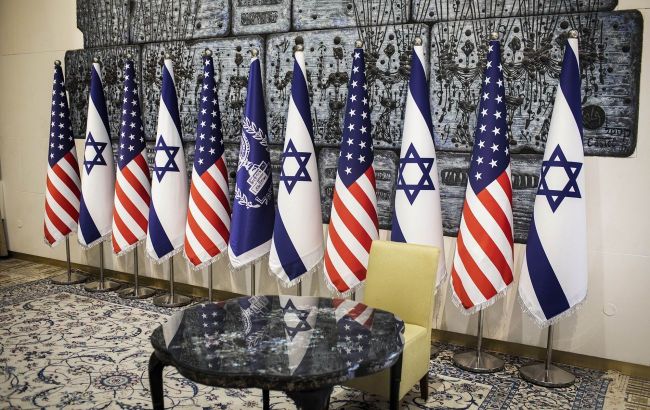 Photo: U.S. allowed Israel to join visa-free program (Getty Images)
The administration of the President of the United States, Joe Biden, has decided to include Israel in the Visa Waiver Program (VWP), according to Reuters and The Times of Israel.
It is noted that the United States still needs time to prepare its electronic systems for Israel's entry into the Visa Waiver Program, but representatives of the Biden administration announced at a briefing for journalists on Tuesday, before the official announcement, that they expect to implement it by November 30.
U.S. Secretary of State Antony Blinken and Security Secretary Alejandro Mayorkas made the respective official statements on September 27.
Now, Israelis will have the opportunity to travel to the United States without a visa two months after the country fulfills all the requirements, including relaxing restrictions for Americans of Palestinian origin.
Additionally, for admission to the program, which allows travelers to stay in the country without a visa for up to 90 days, Washington requires Israel to meet requirements related to issues such as counterterrorism, law enforcement, immigration security, document security, and border control.
Those who use the ESTA application system will receive a response within 72 hours and will be granted a two-year visa suitable for multiple trips.
Visa waiver for Israel
In October 2021, U.S. Secretary of Homeland Security Alejandro Mayorkas stated that the United States was considering the possibility of adding four countries to its Visa Waiver Program. These countries are Israel, Cyprus, Bulgaria, and Romania.
Over the past two years, Israel has met two out of three of the most important criteria and has made every effort to fulfill the third - the requirement of reciprocity, which means that all U.S. citizens, including Americans of Palestinian origin, should be treated equally when traveling to or through Israel.
The Visa Waiver Program for entry into the United States is administered by the Department of Homeland Security, which currently allows citizens of 40 countries, mostly European and Asian, to visit the U.S. for three months without a visa.
It was previously reported that the visa waiver announcement was expected to be made in a few days after President Joe Biden met with Israeli Prime Minister Benjamin Netanyahu in New York on the sidelines of the United Nations General Assembly.