Two years? EU Ambassador estimates timeline for Ukraine's membership talks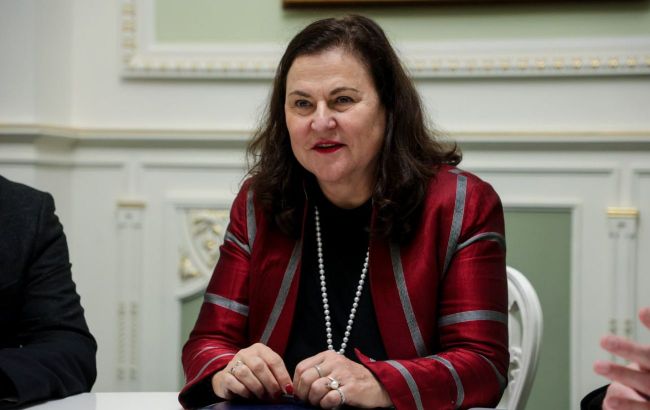 Ambassador of the European Union to Ukraine Katarina Maternova (Photo: facebook.com kmathernova)
Due to the work that has already been done, Ukraine will progress towards EU membership much faster than other countries, according to the Ambassador of the European Union to Ukraine, Katarina Mathernova.
Mathernova notes that EU accession means that Ukraine has to shoulder a massive volume of laws to be implemented, and this naturally takes time.
"I wouldn't like to talk about it right now, but what Ukraine has shown over the past year since it gained candidate status allows me to say that you will progress towards membership faster than other countries," emphasized the ambassador.
She also expresses her hope to see Ukraine in the EU within this decade.
"I don't think two years is a figure to take as a given. But I genuinely hope to see Ukraine in the EU within this decade," she said.
European Commission report
On November 8, the European Commission released a report on Ukraine's progress on the path to the EU. It included a recommendation to start accession negotiations.
Opening such negotiations requires the consent of all EU leaders, and they will consider this matter at a summit on December 14.
"We have a clear understanding that a country can be fully prepared for EU membership within two years from the start of the negotiation process," Vice Prime Minister Olha Stefanishyna previously stated.
Meanwhile, on November 8, President Zelenskyy signed a decree containing instructions for the authorities to ensure Ukraine's readiness to begin accession negotiations with the EU.