Two sea mines explode in Odesa region: a country house is damaged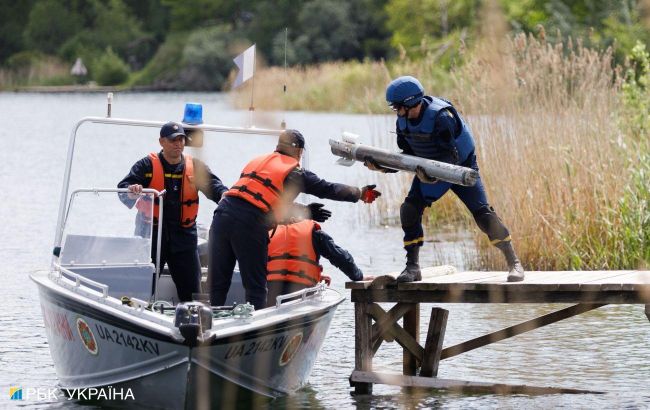 (Photo: Vitaliy Nosach, RBC-Ukraine)
In the Odesa region, on July 26, two naval mines detonated, damaging a summer house, according to the statement of the head of Odesa Regional State Administration, Oleh Kipper.
"Two more mines detonated," the message says.
Kipper explained that one explosion occurred on one of the beaches in the Odesa region, while the other was carried away to the water's edge not far from Odesa.
"As a result, a summer house was damaged, but no one was injured," added the head of the administration.
Mine detonations in the morning
Earlier, Kipper reported that in the morning today, near one of the beaches in the Odesa region, two mines exploded in the water, but the type of mines could not be identified.
"The Black Sea remains dangerous! The mine threat is extremely high, exacerbated by the consequences of the technogenic flood after the explosion of the Kakhovka HPP by Russian occupiers. The sea brought in many explosive objects," the head of the region added.
Beach season in Ukraine
After the explosion of the Kakhovka HPP, parts of the territories in the Kherson, Mykolaiv, Dnipropetrovsk, and Zaporizhzhia regions were flooded. The Black Sea received a lot of garbage, objects, and hazardous substances, turning the sea coast into a landfill.
Laboratory water tests were conducted in Odesa. Experts detected pathogens of infectious diseases. Residents of the Odesa region were advised not to swim in the sea, estuaries, and rivers and not to fish there. Similar recommendations apply to the Mykolaiv and Kherson regions.