Two 'miracles' of the Ukrainian counteroffensive to go down in textbooks - Ukrainian Defense Ministry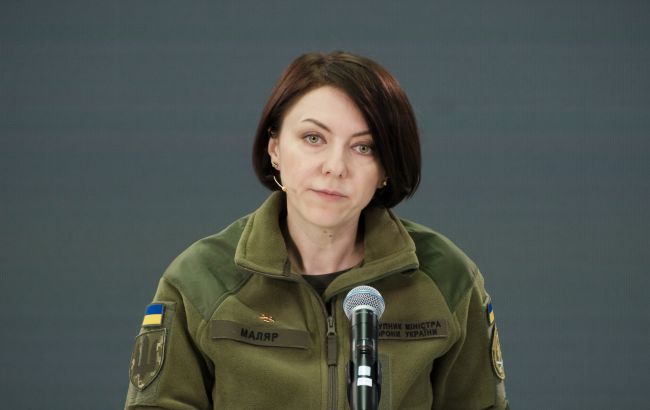 The Deputy Minister of Defense Hanna Maliar (Photo: RBC-Ukraine, Vitalii Nosach)
During the counteroffensive, Ukrainian defenders accomplished two military "wonders" that will be included in textbooks, according to the Deputy Minister of Defense of Ukraine Hanna Maliar.
Specifically, Ukrainian forces are advancing under conditions where the enemy has more weapons and personnel. Usually, an offensive is considered possible only when the situation is the opposite. Nevertheless, our defenders are making progress.
"The question should not be primarily about the number of kilometers covered but rather whether we are moving forward.
The fact that we are advancing under the enemy's advantage is a testament to our defenders' high skill and bravery," Maliar emphasized.
Additionally, the number of casualties on the Ukrainian side in the areas of advancement is significantly lower than on the Russian side.
For instance, on the Bakhmut front, we lose eight times fewer soldiers than the enemy. On the Berdiansk and Mariupol fronts, this indicator is 5.3 times lower.
The Deputy Minister of Defense emphasized that such statistics are impressive, as the side on the offensive usually suffers more significant losses.
Ukraine's achievements during the war
During the full-scale invasion of Russia into Ukraine, our defenders dispelled the myth of the "second army" in the world, and for the first time, they shot down the Russian "hypersonic" missile "Kinjal."
Moreover, the Ukrainian Armed Forces refuted one of the postulates of military science about the need for numerical superiority in human resources and weaponry during an offensive.