Türkiye declares need to involve Russia in the negotiations allegedly for a 'grain deal'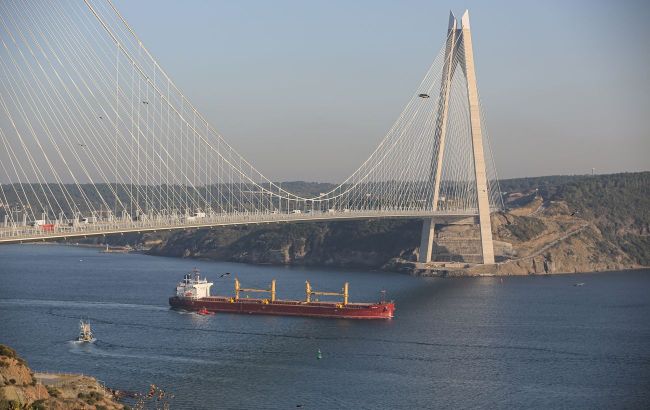 Türkiye said it is necessary to involve the Russians in the negotiations on Ukraine (Photo: Getty Images)
Türkiye has stated the necessity of involving Russians in negotiations concerning Ukraine. According to a Turkish representative, without the participation of Russians in the negotiation process, there will be no results, according to the Hürriyet.
The Turkish representative in the negotiations on Ukraine in Saudi Arabia, Akif Chagatay Kilic, stated, "if the Russian Federation is not included in the search for a solution, there will be neither results nor a solution."
Thus, as the publication notes, Türkiye has indicated that it is necessary to demonstrate that it will take steps toward Russia to restore the "grain deal."
However, according to representatives of Germany, it is inappropriate to involve Russia in the negotiation process at this time.
In Germany, "Russia should enter at the right time," implying that "once the groundwork is laid, cease the attacks."
Additionally, according to the publication's information, the third session of Saudi Arabia's initiative on Ukraine is expected to take place in October, and it is not excluded that it will be held in Türkiye.
The previous two meetings to find ways to end the Ukraine war took place without Russia's representatives.
Summit in Saudi Arabia
During the two-day meeting in Saudi Arabia, which took place on August 5-6, the main topic was the Ukrainian peace formula. The Wall Street Journal was the first to report on the meeting. The Office of the President later confirmed the information.
Representatives from over 40 countries were invited to the summit, including India, Brazil, Indonesia, Egypt, Mexico, and China.
After the summit, the Head of the Office of the President of Ukraine, Andriy Yermak, stated that some representatives had different views, but all countries demonstrated commitment to the principles of the UN Charter, international law, and respect for the sovereignty and territorial integrity of states.