Trump with supporters reportedly wants to establish dictatorship in U.S.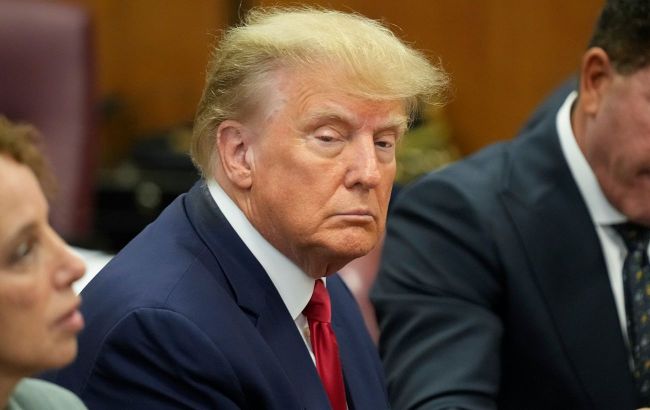 Former U.S. President Donald Trump (Photo: Getty Images)
Allies of Trump are vetting loyalists for an unprecedented overthrow of democracy and seizure of power, reports to Axios.
Axios, in an exclusive investigation, reports that Trump allies have begun a preliminary vetting of the ideologies of thousands of potential government officials as part of an unprecedented operation to centralize and expand his power at every level of the U.S. government if he wins in 2024.
According to anonymous sources cited by the news agency, hundreds of people are currently spending tens of millions of dollars to establish a pre-vetted, anti-Trump army of 54,000 loyalists across the government to eliminate the constraints imposed by previous 46 presidents.
When Trump took office in 2017, he included many ordinary Republicans in his cabinet and key positions. These officials often limited his behavior and power.
According to the article, Trump himself does not spend much time drafting executive plans. However, he is well aware of a coordinated campaign aimed at being prepared to fill government cabinets with loyalists eager to stretch traditional boundaries.
In the event of Trump's victory in the 2024 presidential elections, thousands of his loyalists will be ready for legal, judicial, defense, regulatory, and internal political positions.
His inner circle plans to purge anyone considered hostile to their harsh, authoritarian plans.
Trump's stance
Recently we wrote that former U.S. President Donald Trump suggested that, if re-elected in 2024, he might use the FBI and the Department of Justice to go after his political opponents.
These are not the first threats from Trump toward his opponents. Back in August of this year, he claimed that he would have arrested the sitting U.S. President Joe Biden if he had come to power.
In November, the media reported that, in the event of victory in the elections, Trump planned to deal with critics and take control of the Department of Justice, as well as deploy troops on inauguration day.
Trump is already saying whom he wants to bring to court. These include former officials of his administration who do not hide their criticism of Trump.
This includes former White House Chief of Staff John Kelly, former Attorney General William Barr, and former Chairman of the Joint Chiefs of Staff General Mark Milley. In addition, Trump has talked about holding officials from the FBI and the Department of Justice accountable.
Trump wants to appoint a judicial prosecution against Biden and his family.