Top 10 things you should avoid wearing to work in winter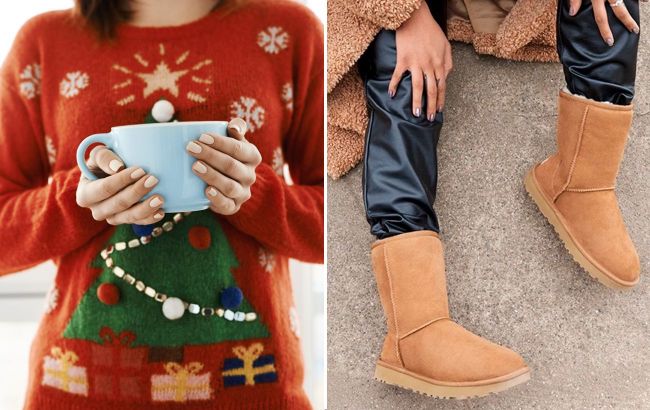 What not to wear to the office (collage: RBC-Ukraine)
Women often worry about what to wear to work. It's easier when a company has a specific dress code in place. However, if there isn't one, it's essential to know what not to wear to the workplace.
Here are some things you should avoid wearing to work, according to Insider.
Single-layer clothing
In the winter, it's essential not to wear single-layer clothing.
Singer Kate Griffin recommends wearing thermal underwear underneath your clothing. According to her, this option "significantly helps block the cold coming from outside but won't add bulk on the inside."
It's not advisable to dress too lightly for work in the winter (Photo: Freepik)
Skirts or dresses without tights
During the winter, it's essential to wear tights with skirts or dresses. It's obvious when you step outside in the cold.
Black tights are an excellent classic option. Tights with patterns or colorful ones work for a more festive look.
How to dress for work in winter (Photo: Freepik)
Beige suits
American stylist Bryce Pattison suggests that light brown and light gray suits should be part of your wardrobe during the spring and summer months. However, he considers them inappropriate for winter.
Instead, he recommends dark gray or dark blue colors for the winter season.
Light beige suit (photo: Freepik)
Festive sweaters
Such sweaters are not part of the office attire. It's better to save this clothing for the weekends. The reason is that they tend to attract a lot of attention at work.
Festive sweaters (Photo: Freepik)
Uggs
Such footwear is very comfortable but best suited for school, but definitely not for the office.
"Uggs are just glorified slippers. And what are slippers? They're part of your pajamas. And do professionals wear pajamas to the office? No," say stylists.
A girl in UGG boots (photo: Pinterest)
Summer fabrics
In winter, the office can be quite cold, so it's best to avoid lightweight or cotton clothing, as well as other popular summer fabrics, including linen and viscose.
"Sweaters made of 100% cotton are not really warm. There are so many available merino and cashmere sweaters that are much warmer," say the experts.
Things you should avoid wearing in the office (Photo: Freepik)
Snow boots
Durable winter boots are not suitable for the corporate environment.
You can wear snow boots to work, but it's recommended to change into another pair of shoes that you can switch to in the office.
Snow boots (Photo: Freepik)
Suede footwear
Suede footwear is not the best choice for winter as it can quickly get damaged.
It's better to wear boots outside and change into suede shoes in the office.
Suede footwear (Photo: Freepik)
Oversized sweaters
In a formal work environment, it's important to have neat and professional attire.
Therefore, oversized sweaters, while comfortable, can appear sloppy or unprofessional.
Oversized sweaters (Photo: Freepik)
Blankets
Experts say that even if your office is cold, it's not a good idea to use a huge blanket. It can create an unprofessional look.
A girl in a blanket (Photo: Freepik)