Three Zodiac signs to likely meet their love already in winter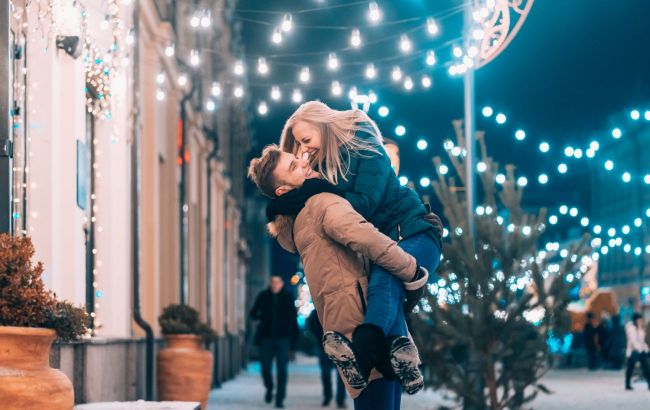 Who will be lucky in love this winter (photo)
The horoscope predicts a profound and sincere love for three Zodiac signs. They will finally encounter their soulmate, the one they've been searching for their entire lives. Destiny will bring them together this winter.
Which Zodiac signs will find their love, according to Spiritualify.
Aries
Winter holds promising prospects for the love lives of individuals born under the sign of Aries. If you find yourself single, prepare for deep connections with someone special. This flirtation has the potential to blossom into genuine love, bringing new meaning and joy to your life.
For those still in search of their perfect match, there are significant chances that you will finally encounter that long-awaited person.
These relationships have the potential to evolve into long-lasting and love-filled partnerships. Take advantage of these favorable influences and allow yourself to finally be happy.
Leo
Winter brings an abundance of love for Leos, especially for those who are currently single. The chances of finding a loving partner during this time are high. The upcoming months offer you numerous opportunities to encounter a romantic partner. Prepare for meetings that could lead you to your significant other.
If you are already in a committed relationship, this winter may provide the opportunity to strengthen your bond and create unforgettable memories together.
Who knows, perhaps an exciting romantic getaway awaits you and your loved one. Trust the celestial bodies and allow them to guide you in the right direction.
Scorpio
Scorpios should pay attention to potential romantic connections that may arise with colleagues or friends. During the winter months, you have the opportunity to find a lifelong partner. Be open to the possibility that someone unexpected may enter your life, bringing depth and meaning to your existence.
If you are contemplating marriage, consider winter as an ideal and favorable time for such steps.
Utilize the positive influences of celestial bodies to explore new relationships and deepen existing ones. Be prepared for a season filled with unexpected love stories.
Previously, we discussed who among the Zodiac signs will find their destiny by the end of 2023.
Also, read about which Zodiac sign is predicted to have the most extreme year in 2024.