Three scenarios of electricity supply situation in winter in Ukraine: Details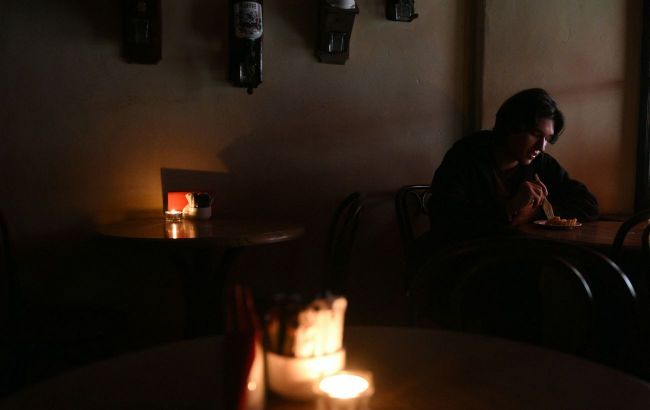 Three possible scenarios of energy situation in fall and winter in Ukraine (Photo: Getty Images)
Reflecting the actual state of Ukraine's energy situation this fall and winter is challenging. However, there are three scenarios for what could happen with electricity supply depending on the intensity of attacks.
First Scenario (Optimistic)
In the optimistic scenario, if no attacks on the energy system and repair plans are executed, the risk of significant problems is minimal.
"If there are no attacks, then in most cases, we can say that we will be able to meet consumption needs and avoid extensive outages," said Volodymyr Kudrytskyi, the Chairman of the Ukrenergo Board.
However, in this case, the risks are minimized depending on the ability to import electricity. But even with a small deficit, emergency assistance can be provided.
However, this scenario is unlikely, as per various forecasts by experts and government representatives, as attacks by Russia could be pretty active, including on the electricity transmission systems from thermal and nuclear power plants.
Experts also acknowledge the risks of stabilization outages in the frontline areas, where restoration work has been challenging. This includes parts of the Kherson, Zaporizhzhia, Kharkiv, Donetsk, Luhansk, Mykolaiv, and Dnipropetrovsk regions.
Second Scenario (Realistic)
If forecasts of attacks prove true and large-scale missile and drone attacks resume, it is difficult to predict the consequences now. It all depends on the nature of the strikes and their targets.
"It's hard to predict what will fail," noted Kudrytskyi.
While energy companies and government structures claim that they have taken measures to protect energy facilities, replacing damaged transformers is ongoing, and a significant portion of new equipment is expected to arrive in Ukraine in the fall.
Therefore, if operational transformers are damaged, the installation of new ones should be possible within a maximum of two weeks, according to Olexandr Kharchenko, the director of the Energy Research Center.
Furthermore, mechanisms for changing energy communications and protecting energy facilities were already developed last season. This is expected to help prevent long-term disruptions in energy supply.
However, concerns revolve around repairs to energy facilities, particularly in thermal generation. Companies state that all work is being conducted properly, but verifying their quality is practically impossible.
"If it is confirmed that repairs were carried out inadequately and caused failures in operation, serious questions will be raised to the companies," added a government official.
Third Scenario (Worst)
The worst-case scenario considered last year was a complete blackout due to massive attacks on the energy system. This would entail a prolonged absence of electricity across a large part of the country.
However, experts surveyed by RBC-Ukraine believe that such a scenario is currently impossible. Ukrainian intelligence also does not expect the same massive attacks as last year.
Hennadii Ryabtsev, the director of the "Psychea" Center, believes that the most pessimistic scenario could have only been realized if Ukraine had abandoned the reconstruction of destroyed facilities, refused external aid, and disconnected the air defense system. Even such a scenario is considered unlikely.
In conclusion, experts advise Ukrainians to check the functionality of household generators, consider replacing them with new ones, and stock up on backup power sources and light storage devices.
Energy situation in Ukraine
Due to massive shelling by Russian forces on Ukrainian energy facilities last fall and winter, Ukraine had to implement power outages and introduce special restrictions.
While the current situation allows Ukraine to avoid such schedules, Ukrainians are warned that the country may face an electricity deficit this year if the aggressor resorts to massive attacks on critical infrastructure once again.
However, according to military forecasts, Russia will not be able to repeat the scenario from last year. Ukrainian Air Force and the General Staff of the Ministry of Defense believe that Russia may focus on drone attacks, as they may not be able to launch up to 100 missiles as before.