Three scenarios exist: Zelenskyy's Office insight on Russia's complaints about absence of negotiations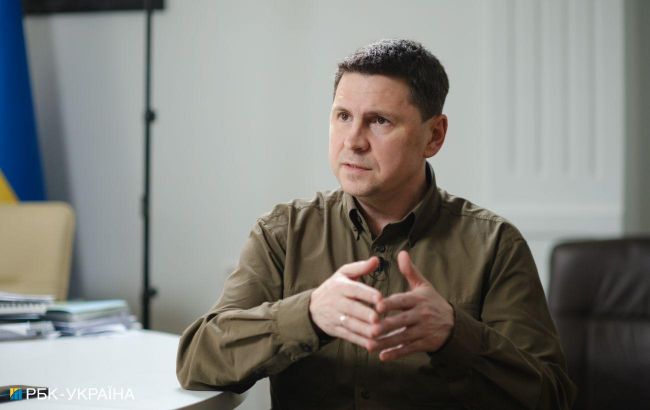 Mykhailo Podolyak, advisor to the Head of the President's Office (Photo: Vitalii Nosach, RBC-Ukraine)
The international community should not be under any illusions and react to the false claims of the terrorist Russian Federation regarding the absence of negotiations with Ukraine, according to the advisor to the head of the Office of the President, Mykhailo Podolyak.
As Podolyak notes, present-day Russia is not capable of reaching agreements, and therefore the world should not allow itself to be deceived once again.
According to the advisor to the head of the Office of the President, Russian dictator Vladimir Putin is not talking about negotiations in the classical sense but rather exclusively about one of three scenarios, including:
Pressuring Ukraine and forcing it to capitulate, freezing the conflict until the next stage.
Providing Russia with an operational pause to further arm its terrorists and continue committing war crimes.
Avoiding Russia's defeat and a transformational revolution to "save face."
"It's all very primitive, predictable and banal when we talk about Russia's plans. So once again – live without illusions, do not listen to Russia, do not pay attention to the genocidal desires of the collective 'Putin'," Podolyak added.
Negotiations with Russia
Last year, President Volodymyr Zelenskyy made a decision through the National Security and Defense Council that negotiations with dictator Vladimir Putin were impossible.
For negotiations to resume, Russia must:
Completely vacate Ukrainian territory.
Change its political elite.
Acknowledge war crimes.
Hand over the organizers of the war to the tribunal.