Three more ships with agricultural products and iron ore depart from Ukrainian ports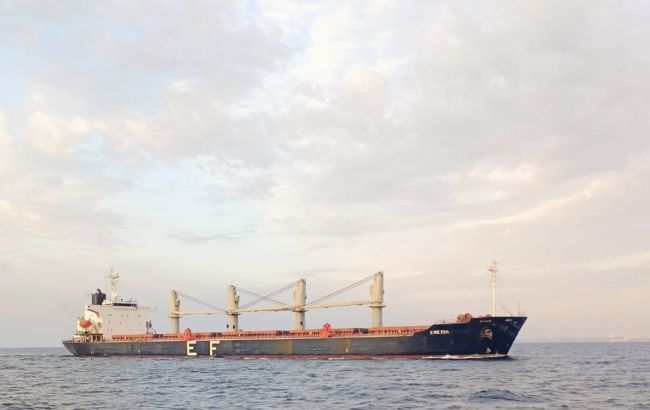 Three more ships loaded with agricultural products and iron ore have departed from Ukrainian ports (Photo: facebook.com/oleksandr.kubrakov)
Three more bulk carriers loaded with agricultural products and iron ore have departed from the ports of Chornomorsk and Pivdenyi in the Odesa region, to the Minister of Infrastructure of Ukraine, Oleksandr Kubrakov.
He reports that the bulk carriers AZARA, YING HAO 01, and ENEIDA (flags of Liberia and Palau) exported over 127,000 tons of Ukrainian agricultural products and iron ore.
At the same time, five new ships are waiting for loading in the ports of Odesa. The bulk carriers OLGA, IDA, DANNY BOY, FORZA DORIA, and NEW LEGACY are exporting almost 120,000 tons of Ukrainian grain to countries in Africa and Europe.
Russian blockade of the sea
In July 2023, Russia announced its withdrawal from the "grain deal." Following this, the occupiers began shelling Ukrainian ports and grain infrastructure. Subsequently, Ukraine opened temporary corridors in the Black Sea for commercial vessels. These routes are primarily intended for the exit of civilian ships that have been in Ukrainian ports since the beginning of the war.